Hittygirls Valentine's Day Challenge!
CLOSED
1. Make a Valentine dress for Hitty without using fabric preprinted with Valentine patterns. Colors like red, pink, purple and white can be used. Lace can be used. Making embroidery detail is fine. The idea is to make a Valentine dress by using color and style instead of preprinted fabric (since there don't seem to be many choices anyway). . You'd just make a dress (and make/buy accessories?) for your own Hitty and take a picture of it.


2. Send the photo via email to Julie at Hittygirls Headquarters so it can be posted here.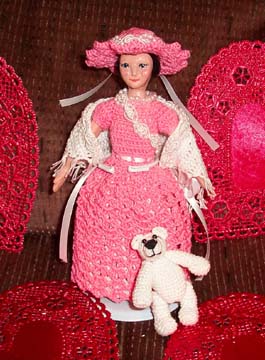 .