No sign-ups required. Hittygirls Members Only.
Just send us your Hitty Halloween Photo by clicking the link!
We'll post it here.
All entries will be eligible for the doorprize drawing.
If you want to be included in the drawing, please add your name and address with the entry.
Prizes provided by Ash Grove Studios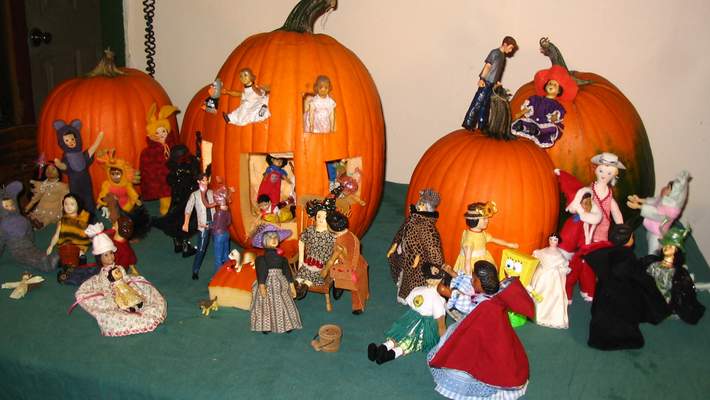 The Ash Grove Academy Halloween party.

The photo should be Hittys in a Halloween setting--costumes? Carving pumpkins? Hayride?
Use your imagination, and show us some Hitty Halloween Fun!
Deadline: October 31st (of course)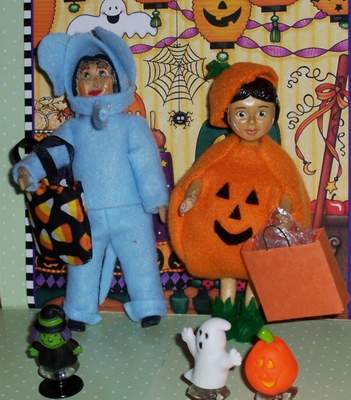 Roberta Hitty in Pumpkin costume
and Belinda Hitty in Elephant Costume. Pauline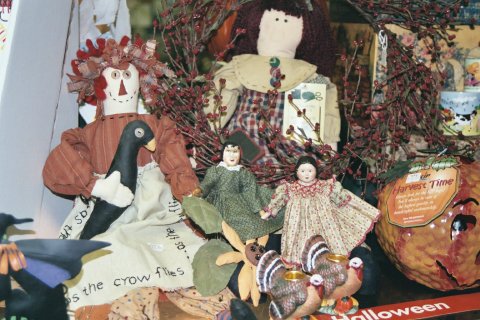 Hitty Elisabeth Wilson and Hitty Gertrude playing
in the decorations in the doll house shop where I work. Nancy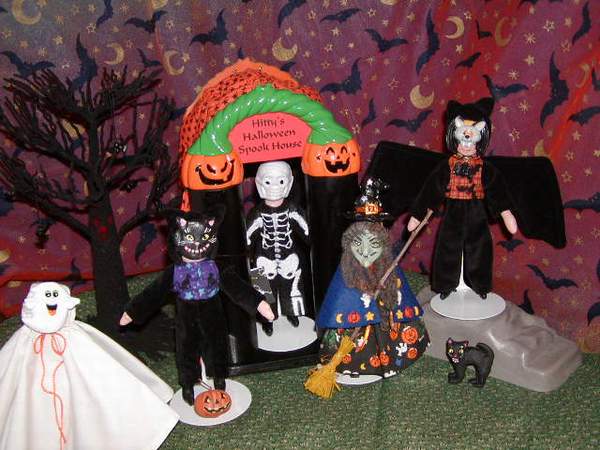 Here are the Leavenworth Hittys having fun in their Halloween Spook House. Margie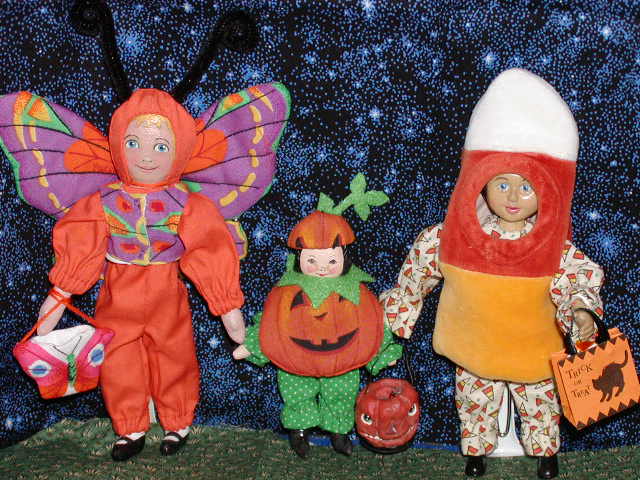 Hitty Roberta and her friend Bonnie are taking Bitty Hitty Sue out for her first Trick Or Treat. Margie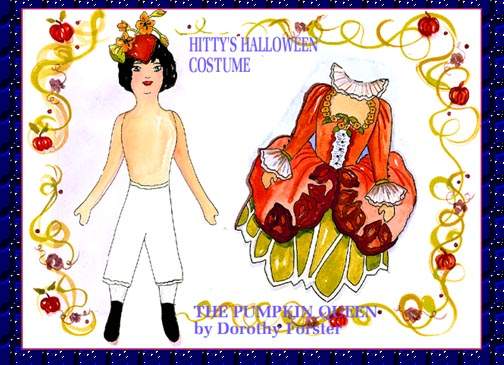 "The Pumpkin Queen" in Hitty's tribute to the Lenci dolls.
We know of course that Lenci came long after Hitty...but that's the magic of Hitty. Dorothy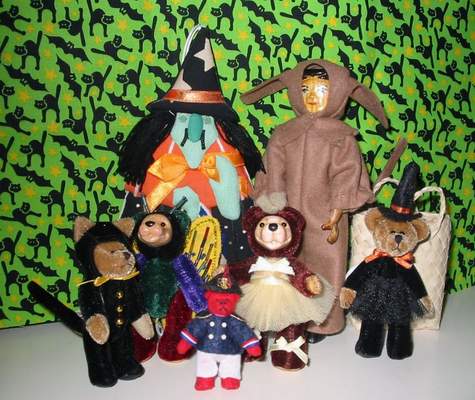 Hitty Grace is wearing her new puppy dog costume and is ready to go trick or treating with some of her bear friends.
Happy Halloween from Judy and Paul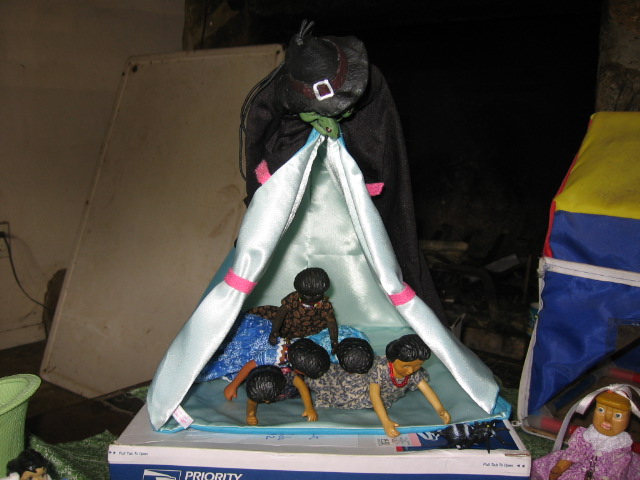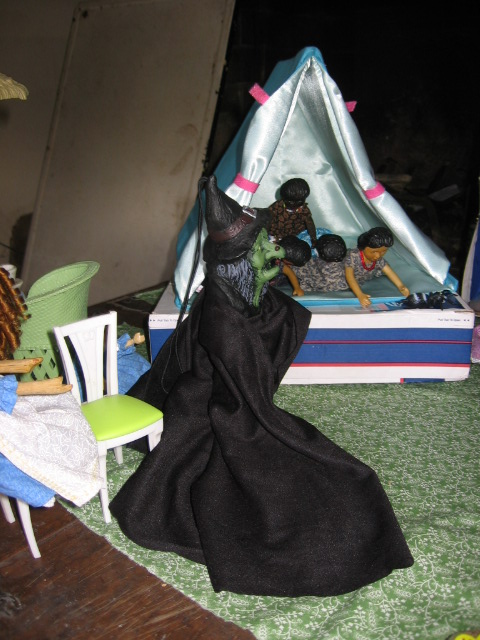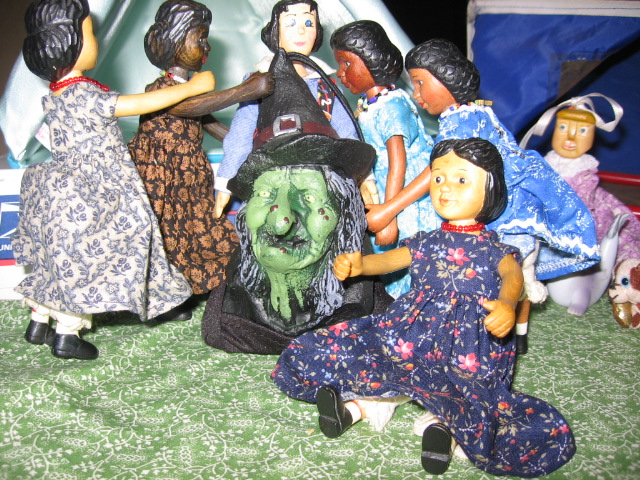 Aunt Hitty-Willow Thompson, revenge! Kathy b. sent the students a new tent
and the rRaikes girls grabbed it and wouldnt let anyone else in it. They said it was their 'club house'. Diane B.C.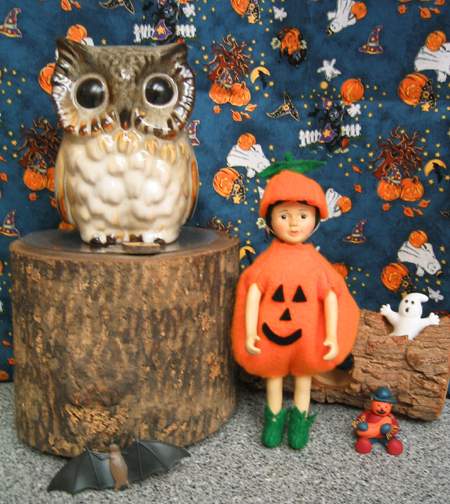 Hitty Hattie visits her woodland friends. Ann S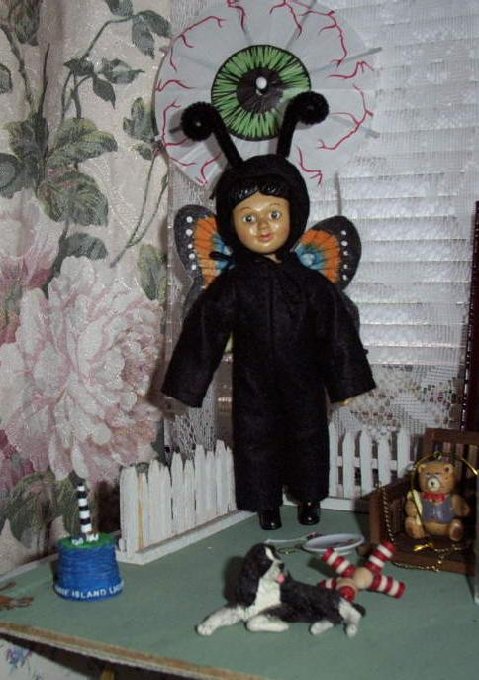 Hitty Ruth has turned her costume around and is now posing wearing her butterfly costume in the correct manner.
She doesn't know what got into her when she put it on backwards. I guess she was just playing around
and having some fun with me.-- Trudy in Maine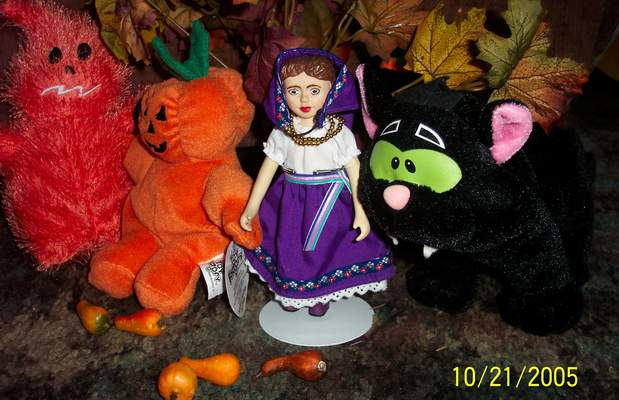 "Who's afraid of the Big Bad Wolf, when you've got these friends for escorts while trick or treating!"-- Michelle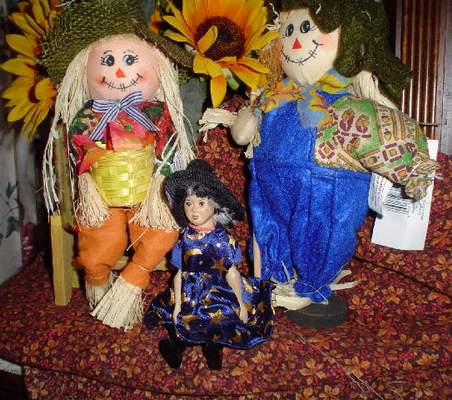 "Trick or Treat!"--Jan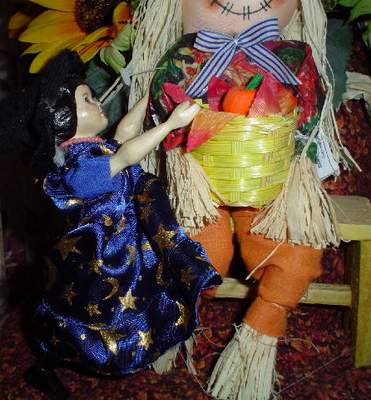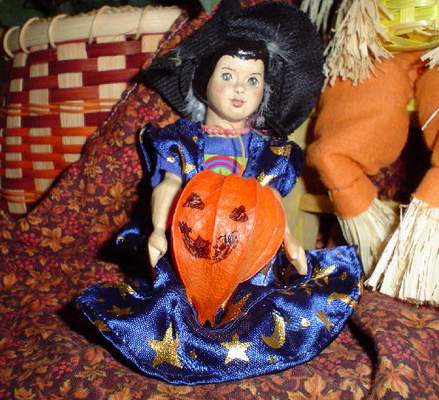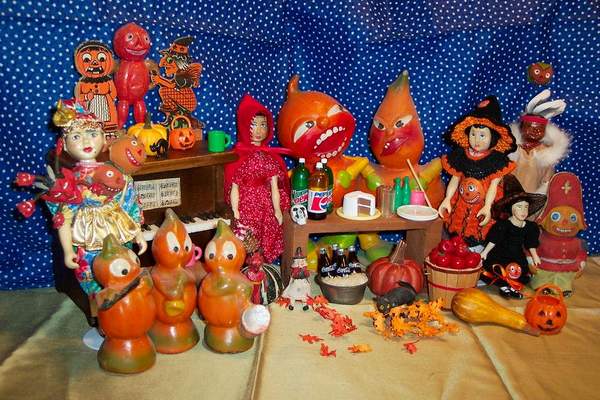 Happy Halloween!!!!!!!!!-- Barbara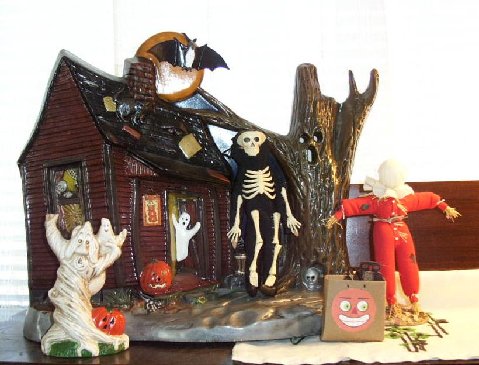 The Hitty's in Maine were quite scared when Hitty Angeline posed for this photo
but then when they saw me with the camera they knew it had to be a friendly skeleton. --Sue from Maine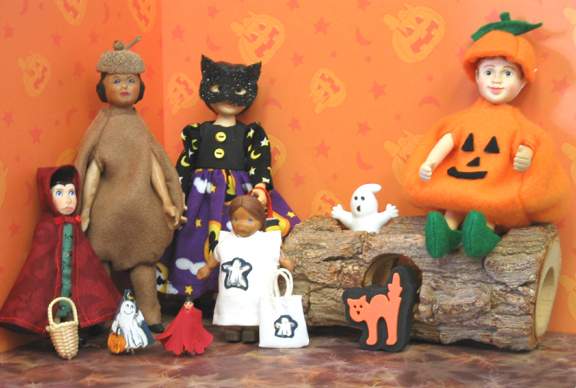 T he Bonsai Hittys in their Halloween costumes.
Hitty Dort as an Acorn, Hittie Hattie as Catwoman, JJ as The Great
Pumpkin, Bitty Bettie as Little Red Riding Hood, Pitty Pattie as Casper the
Friendly Ghost, and the Micros--Rose Red as a red rose, and Blue Belle as
a Ghost.--Ann S.