Welcome to Hittygirls Year-Long Celebration
Hittygirls at Yahoogroups was founded on July 30. 2001.
To honor this 9th anniversary of our group, we plan to
host a year-long celebration, starting on July 30, 2010, and running to July 30, 2011.



Celebration Challenge


Create A Photo with a Banner that Mentions our Celebration

For this challenge, you may take from one to three photos of your Hittys
with their banner, or of the banner alone.
Please upload it to the proper folder at Hittygirls at yahoogroups.

Prizes to be awarded! Fun to be had!

Starts: July 30, 2010. Ends: September 15th

Got questions? Contact a Mod or ask on the list.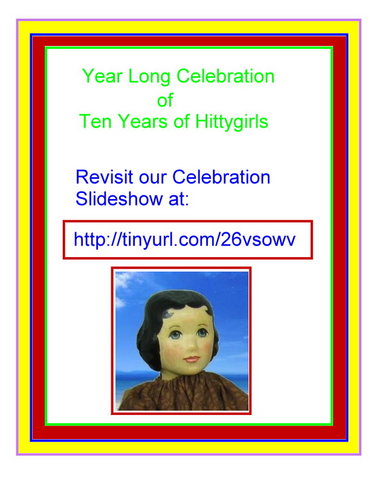 HOME