Welcome to Hittygirls Year-Long Celebration
Hittygirls at Yahoogroups was founded on July 30. 2001.
To honor this 9th anniversary of our group, we plan to
host a year-long celebration, starting on July 30, 2010, and running to July 30, 2011.
Celebration Challenge
BlowOut!

For this challenge, you may take as many photos of your Hittys
celebrating their joy at being part of Hittygirls as is humanly possible.

Please upload it to the proper folder at Hittygirls at yahoogroups.

Prizes to be awarded! Fun to be had!

Starts: July 30, 2010. Ends:
July 30, 2011
This is a true year long celebration--!


Got questions? Contact a Mod or ask on the list.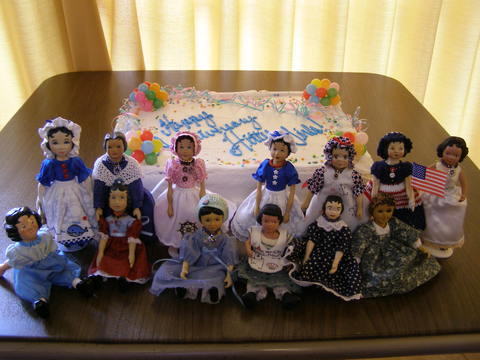 Hittys With Anniversary Cake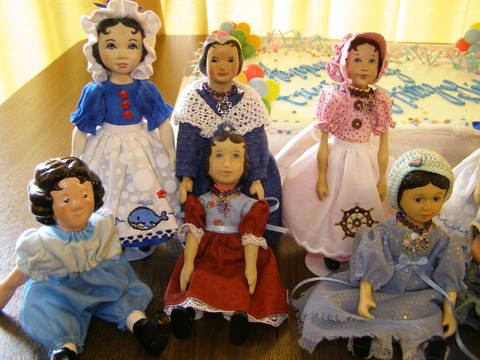 Hittys With Their Anniversary Necklaces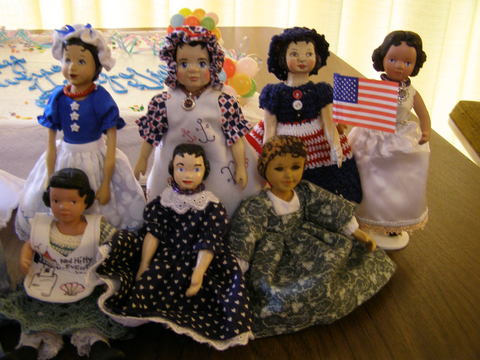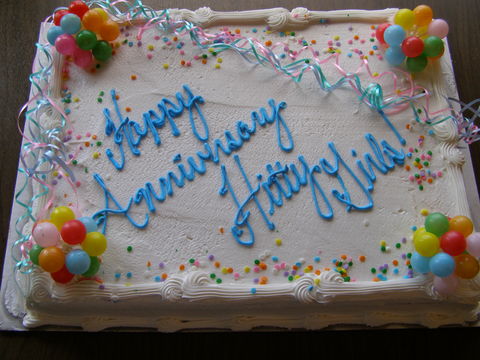 Margie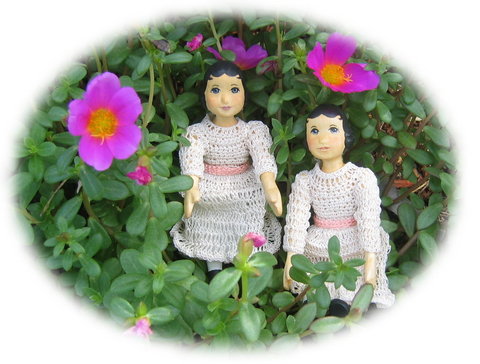 Celebration Garden Party
Hitty Kate and Hitty Jessica attended a Celebration Garden Party.
Gale
HOME