Valentine's Day is coming soon--and it's time for your Hittys to make Valentines!

In this challenge you can submit up to three pictures of your Hittys making their own
handmade Valentines, just like we used to do in school.
Photos should be resized and not more that 700 pixels/7inches. Feel free to add a caption!
In addition!
I just cleaned out my fabrics today, and while I did give my
daughter-in-law two garbage bags stuffed with fabric,
I was able to set aside some very nice
Hitty-scaled fabrics for this challenge.
First prize will win 14 pieces of fabric.
Second prize will win 12 pieces of fabric.
These fabrics are differently sized--most are big enough for a dress, hat and more.
Some are big enough to make a bonnet only.
Hey--some aren't even square!
I also added a selection of laces, ribbon, and colored elastic.
All nice and all Hitty-scaled.

1st Place Package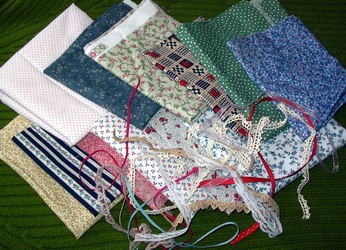 2nd Place Package
DEADLINE:
Must be submitted by February 12th to qualify for the prizes.

I will then set up a poll on Hittygirls, and the list will vote on the winners!
Have fun!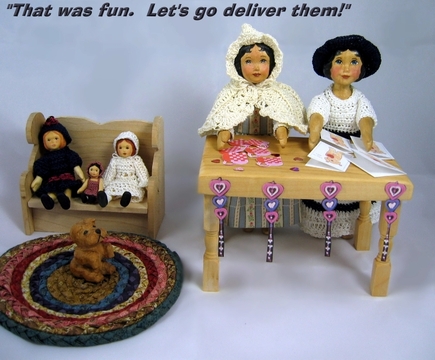 #1--Gale L.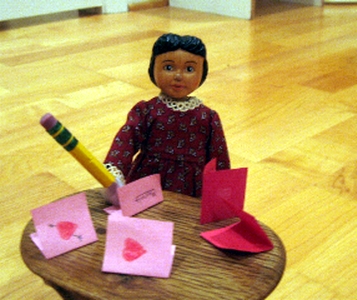 #2--Sophia B.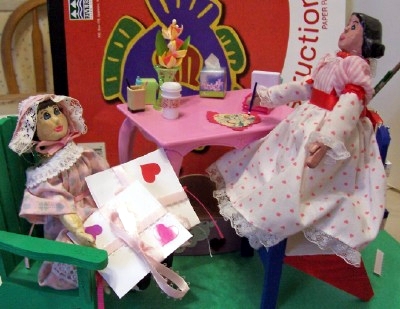 #3--Pauline N.
---------------------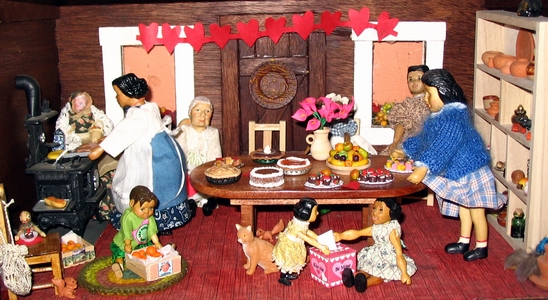 Julie Old Crow
No number
-----------------------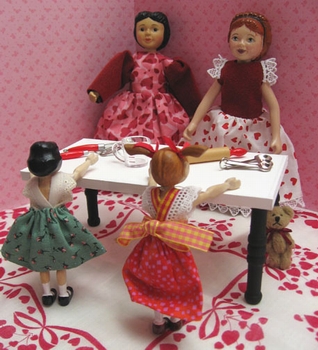 The Bittys are all set to make cookies, but they didn't know
that Miss Holiday had gone shopping for supplies to make Valentines.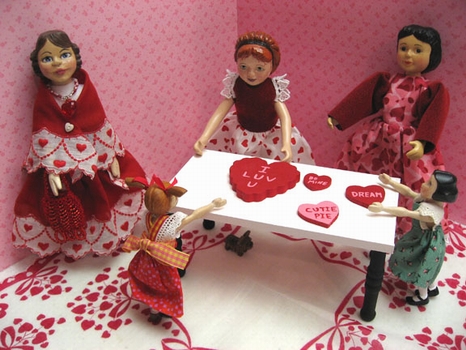 Miss Holiday has come home with red and pink paper
and the Bittys have happily switched to making Valentine cards.
#4--Ann S.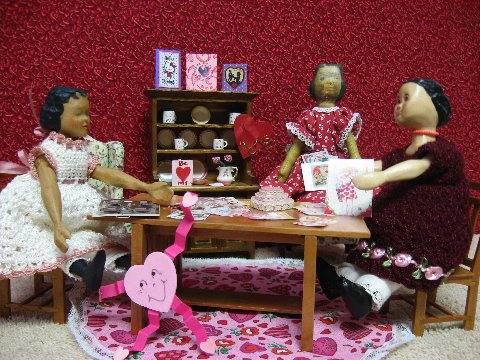 #5--Sue G.
Winner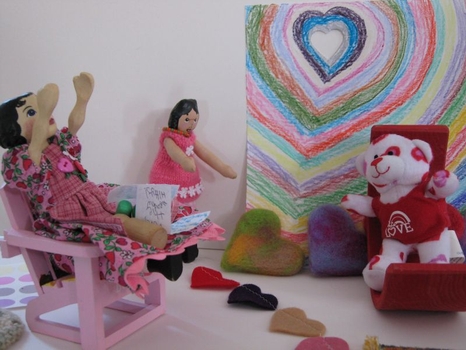 Hitty Flower has been busy making Valentine's Day cards and surprises for the
Hittys when Hitty Florida surprises her with
valentine's Day mural and a Valentine's Day bear.
#6--Sidonie M.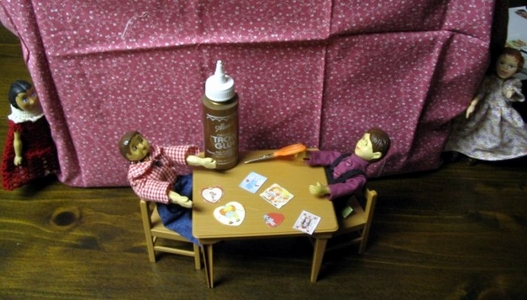 It is fun making the valentines Mike says Joey. I am glad we decided to make them says Mike.
I wonder if one of those valentines is mine says Hitty Erin Merryn. I hope Mike made one of those for me says Hitty Tommi.
#7--Linda b.
Winner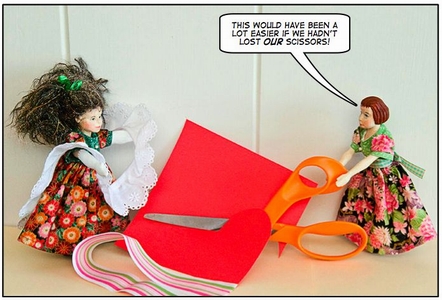 #8--TC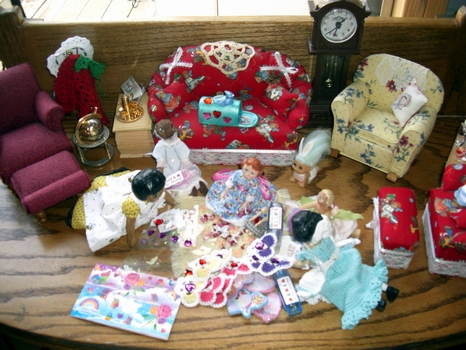 #9--Becky V.