Hitty's Birthday is January 22--How will your Hitty Family Celebrate?
In this challenge you can submit up to three pictures of your Hittys celebrating the Real Hitty's birthday.
Photos should be resixed and not more that 700 pixels/7inches. Feel free to add a caption!
The winning picture (picked at random from a bowl by my dh)
will be featured on the Hittygirls at Yahoogroups Home Page.
Click Here to Submit Your Photo
The Plymouth and Bangor Hittys joined the Northeast Hittys in Maine for a celebration of Ancestor Hitty's Birthday.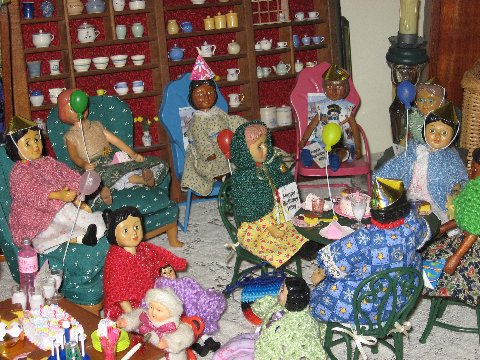 Hitty-Sue of the Northeast Hittys in Maine gave Hitty Ruth and the Plymouth Hittys
in Maine and Hitty Annie Sarah and the Bangor Hittys in Maine their very own Rement Birthday Cake
along with plates, forks, balloons and party blowouts.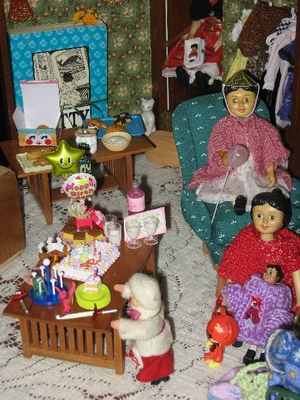 Sue G.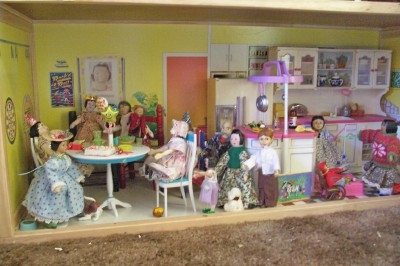 Pauline N.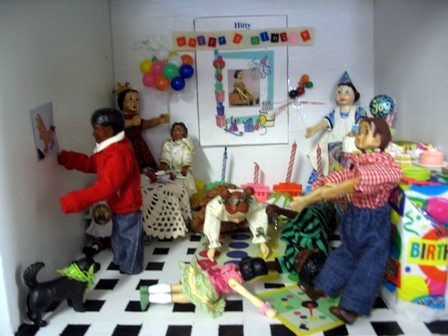 Linda B.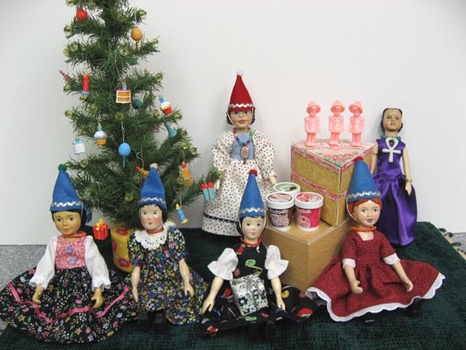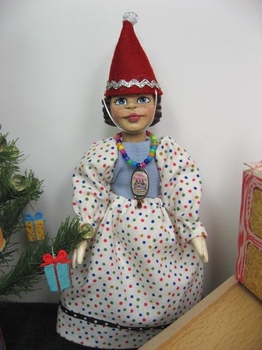 Hitty Holiday (red hat) organized the 2008 Bonsai Birthday Party.
She put on her January dress, found a bigger-than-life cake, a special Birthday tree, and passed out blue hats.
Hitty Merytaten (far right) left her Egyptian Palace, but thought the hats were silly.
And she insisted on wearing her ankh neckace (the others thought THAT was silly). A good time was had by all!
Ann S.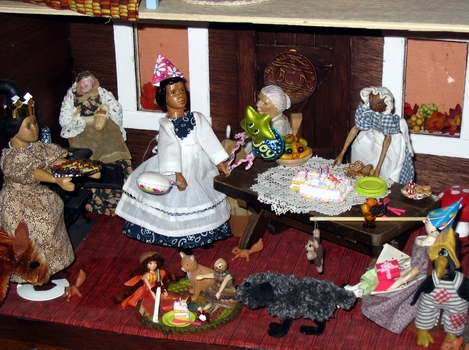 Miss Hickory is hosting a Hitty Birthday party at her cabin.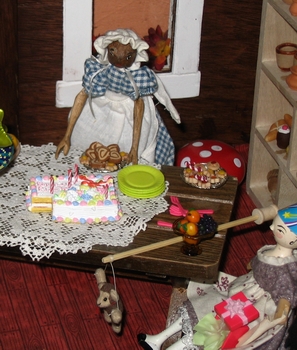 Julie Old Crow