Hittygirls Easter Photo Challenge 2006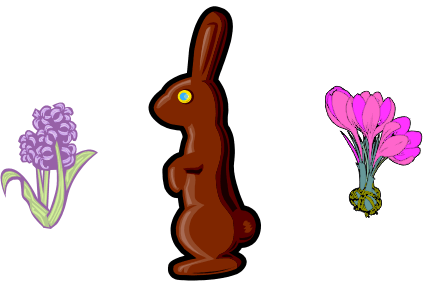 Are you Hittys ready for Easter/Spring?
Closed
Doorprizes will be awarded.
Have fun!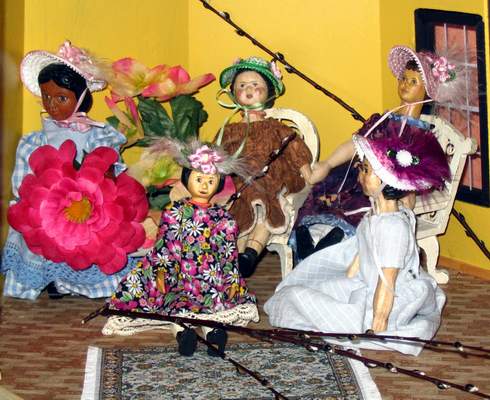 Decorating for Easter with Pussy Willows and Silk Flowers--Julie Old Crow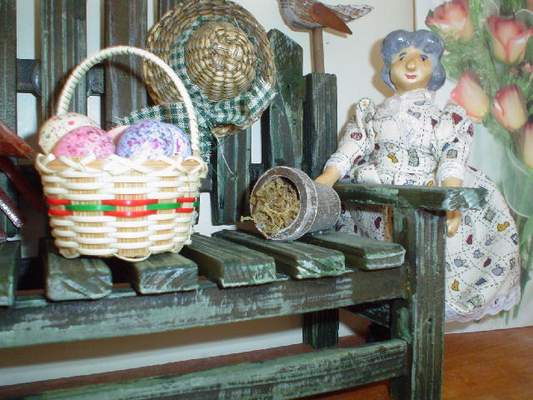 Mrs. Baker hides eggs--Jan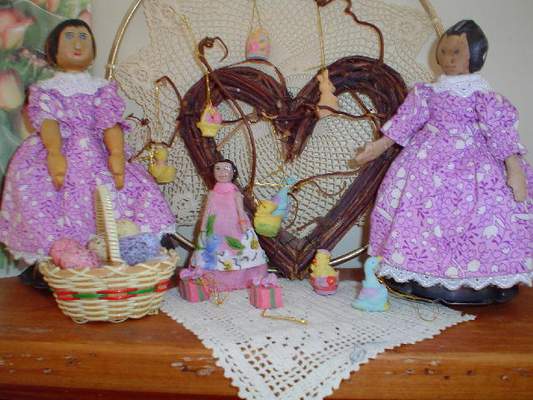 Spring is busting out all over!--Jan

Hitty Mary Is Ready For Spring Planting --Margie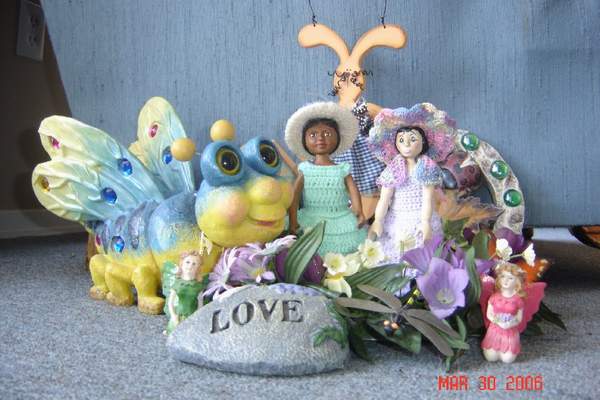 Hitty Lisa (carved by Just Lisa) joins me in the Garden--Barb N.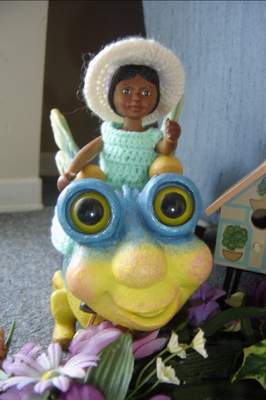 Happy Spring! Happy Easter!--Barb N.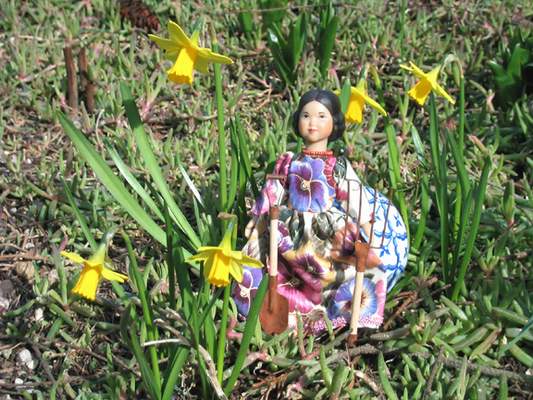 Hitty Viola in her signature dress preparing for spring planting.---Ann S.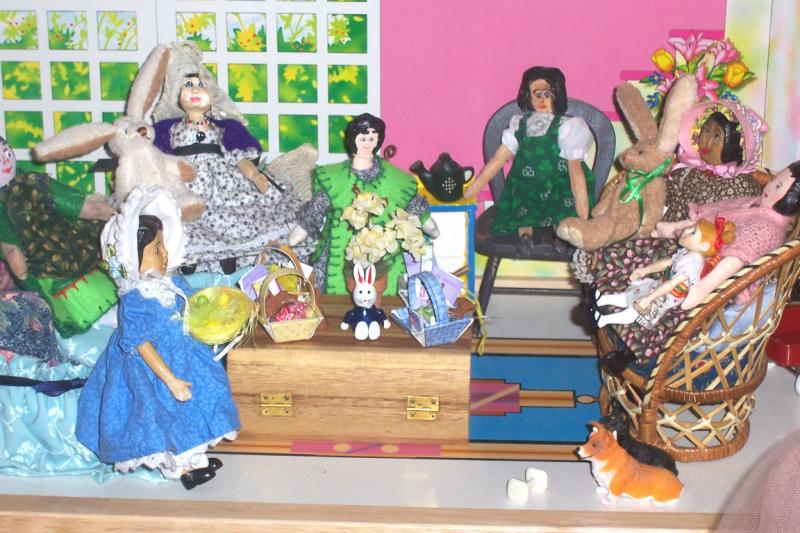 Pauline