Hitty Joins the Circus! Photo Challenge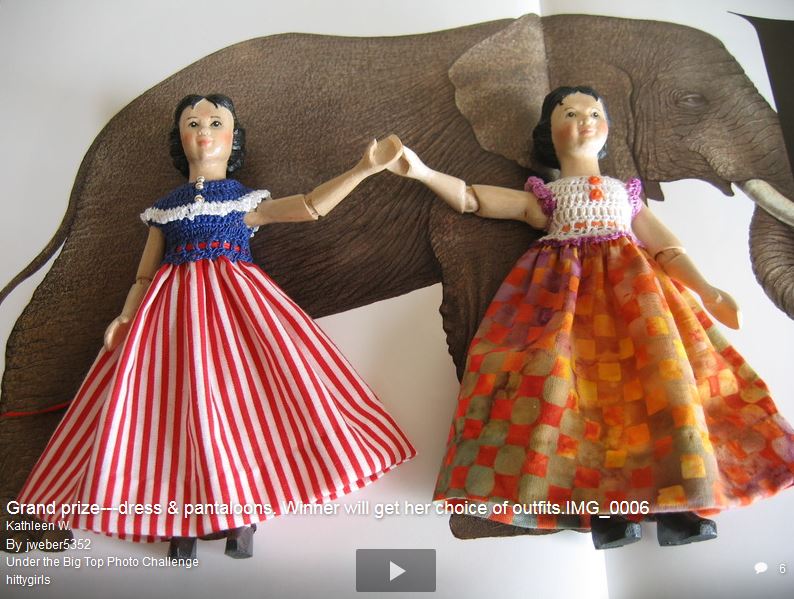 Prizes provided by Kathleen Weber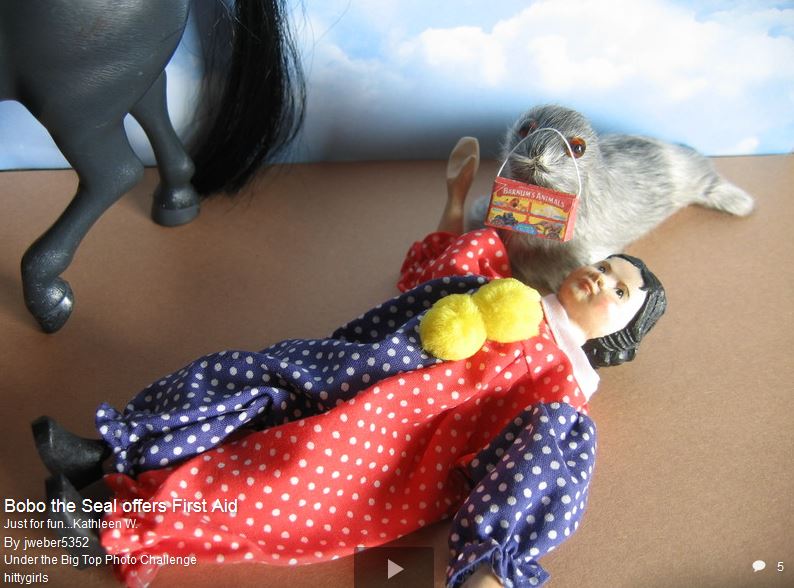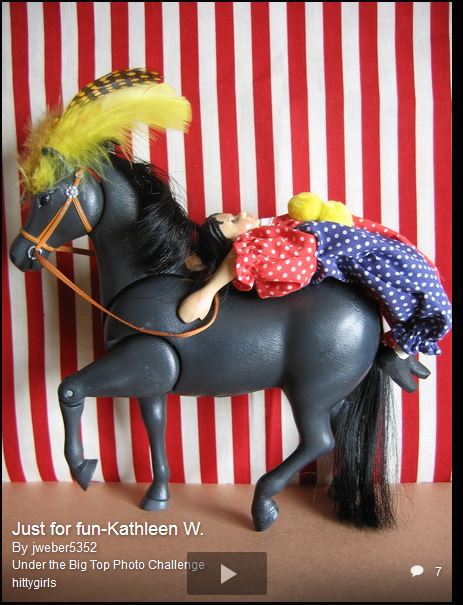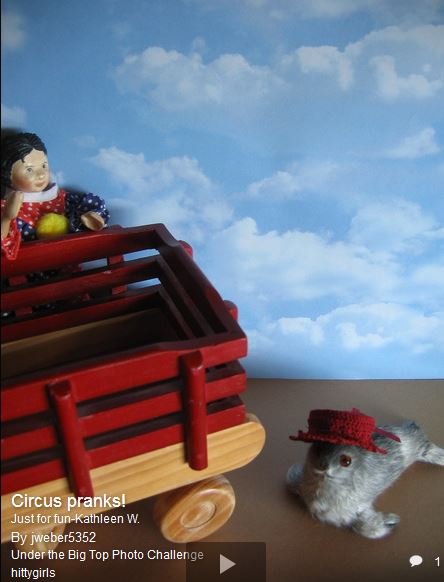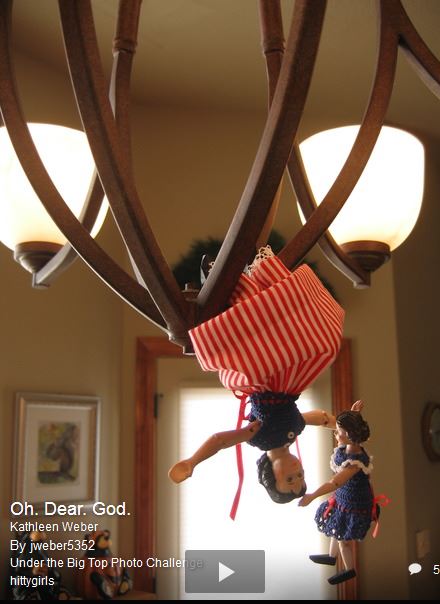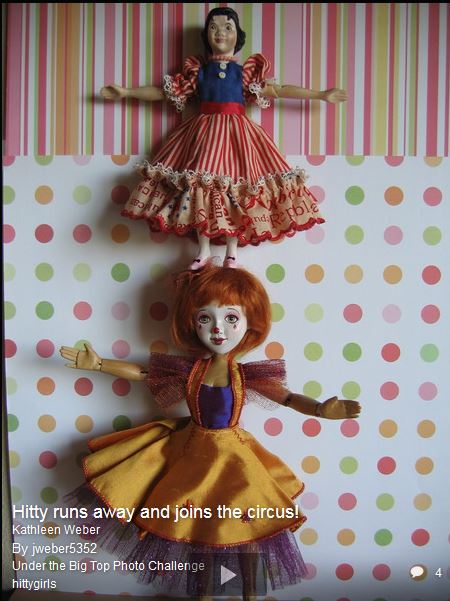 Kathleen's Encouraging Pictures
Please enter a maximum of 3 photos, each featuring
in the " Under the Big Top" photo album.


If you do NOT put your name on the photo in the yahoogroups site,
I can NOT label it here,
and you will NOT be eligible to win.
The easiest way to include your name
is to rename your photo with your name before uploading it to yahoo.
All photos will be added to our www.hittygirls.com website at a later date.
The photos will show Hitty as she enjoys her adventure Under the Big Top either
as a spectator or as a participant.
It is summer, and the circus is coming to town!
Hitty is very excited and hopes to be watching the circus, or better still, IN the circus.
Get out your circus props and accessories
and make headbands with feather plumes in the front.
Perhaps Hitty is the ringmaster or a tightrope walker?
Perhaps she is a trapeze artist, or a clown?
Perhaps she stands barefoot on a galloping pony as it speeds around the ring?
Perhaps she is riding on a circus wagon as the parade arrives in town.
--------------------------------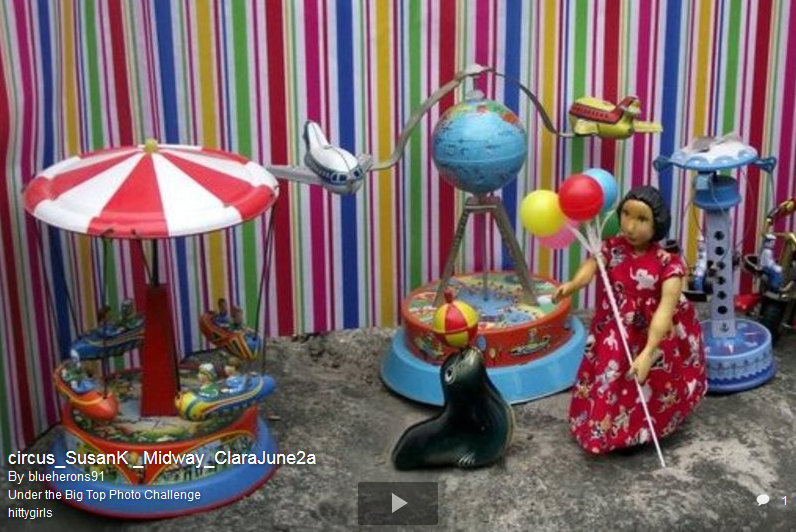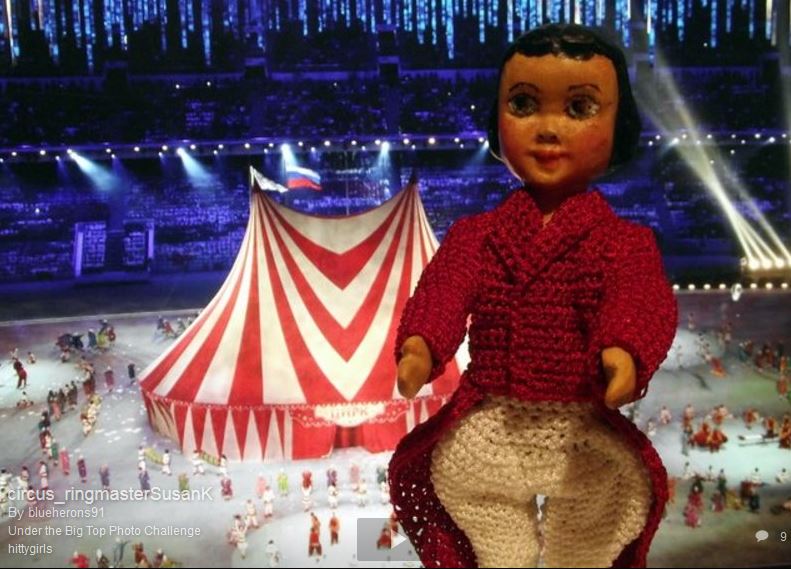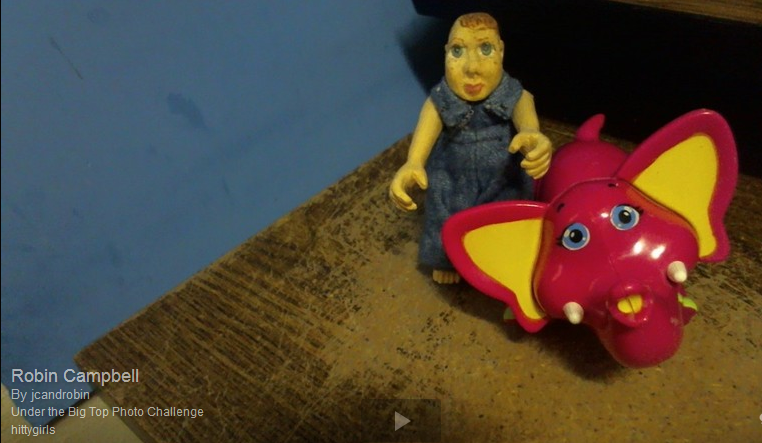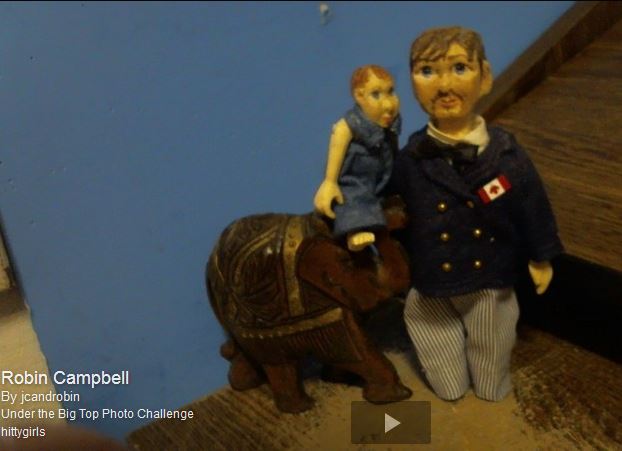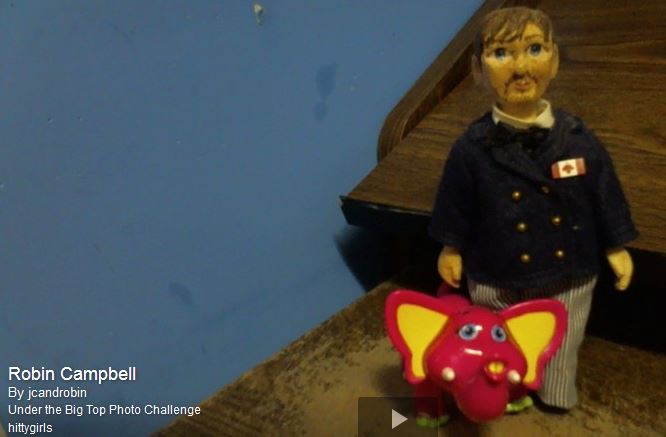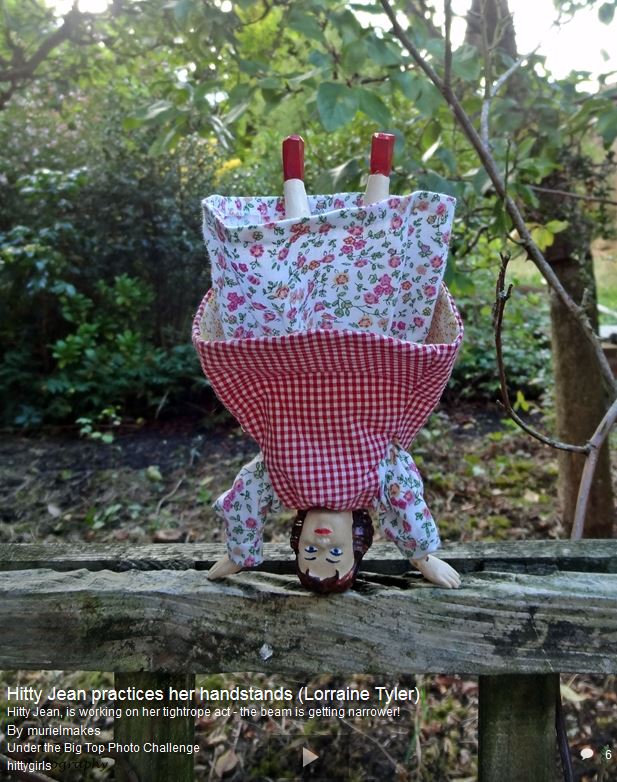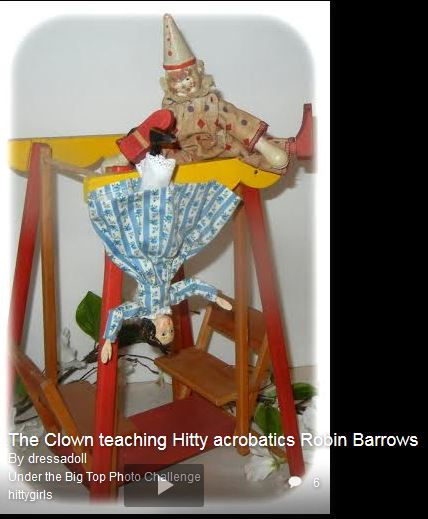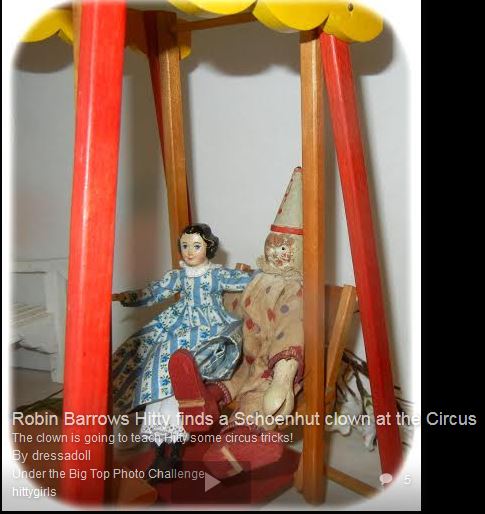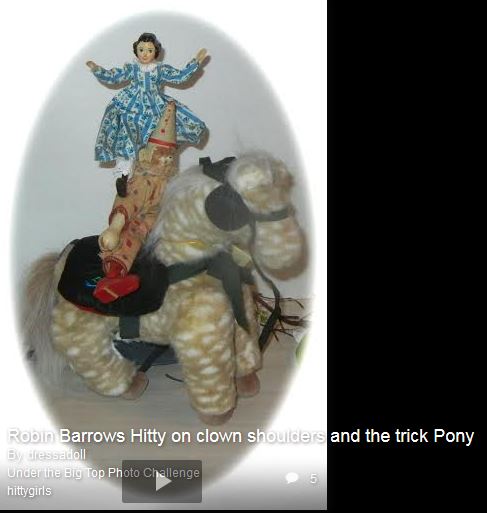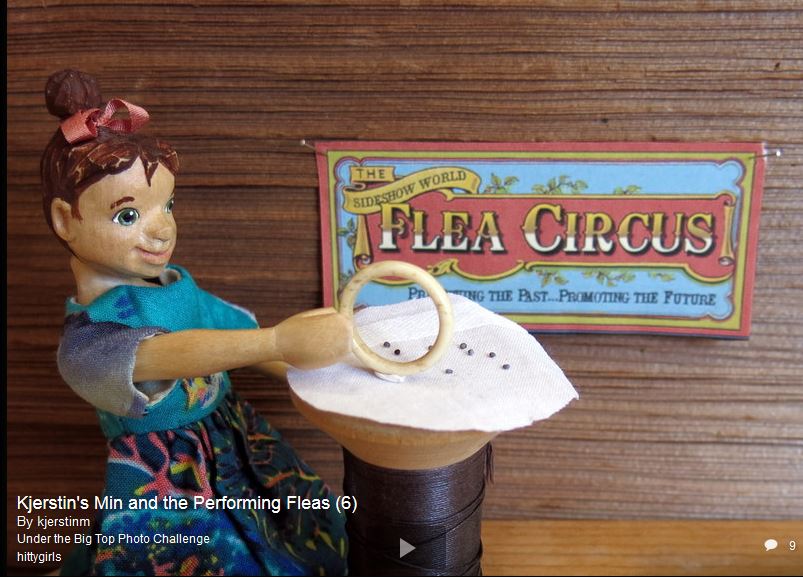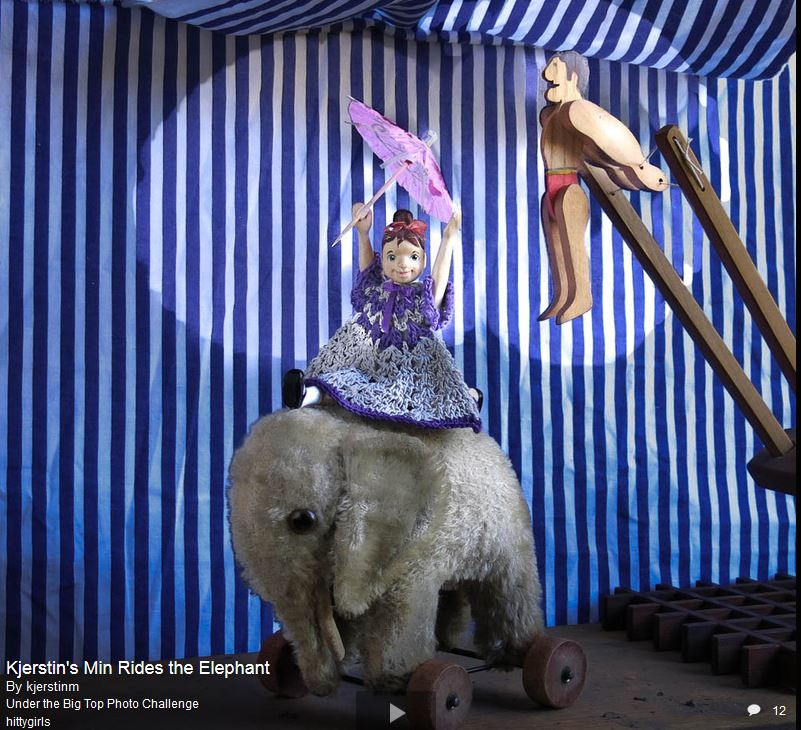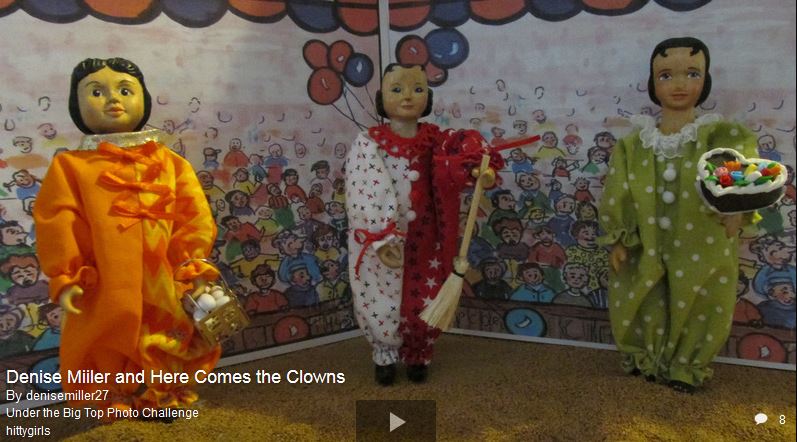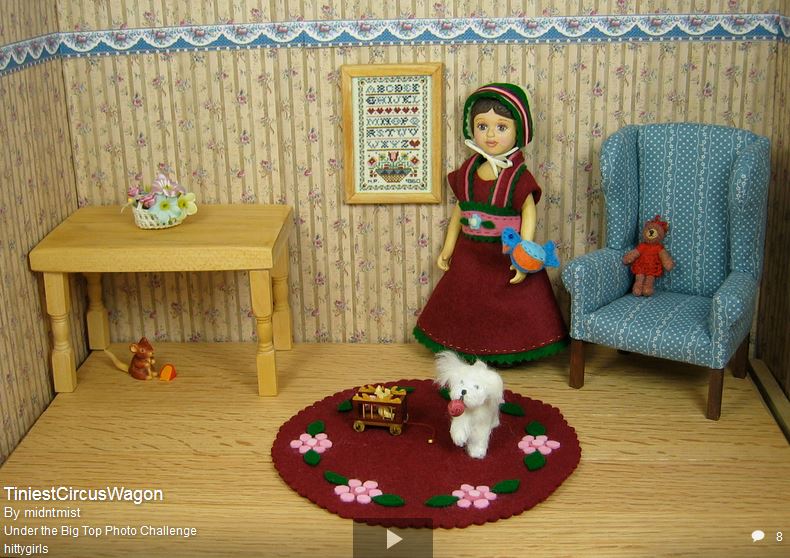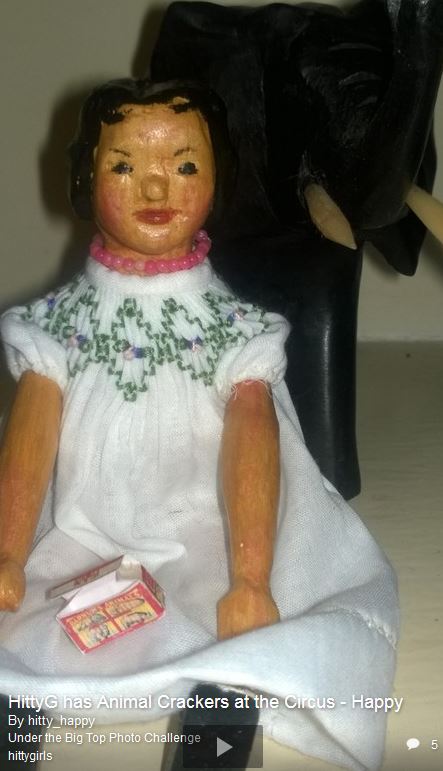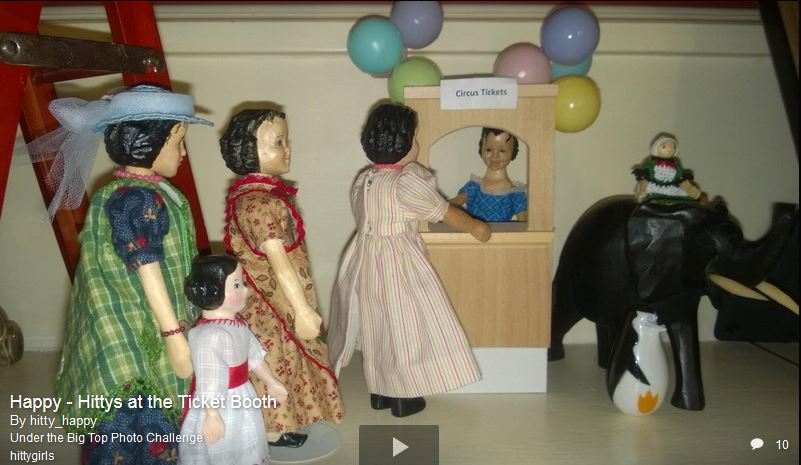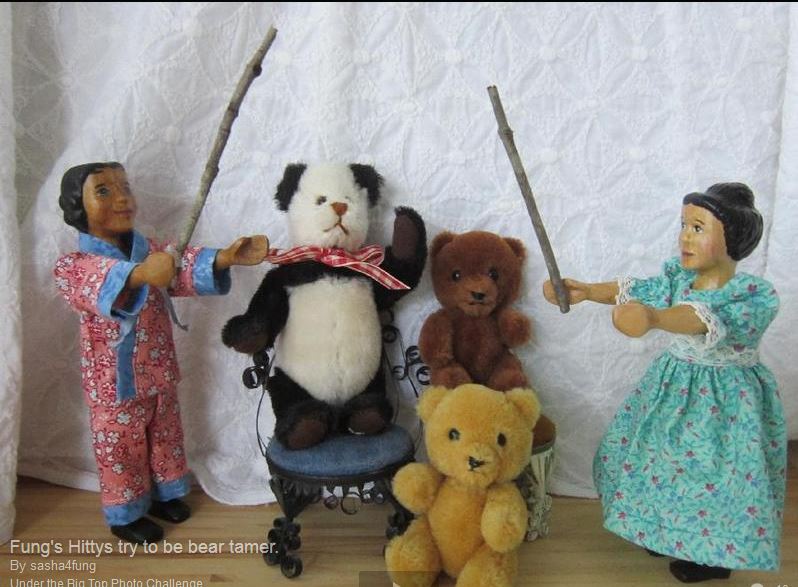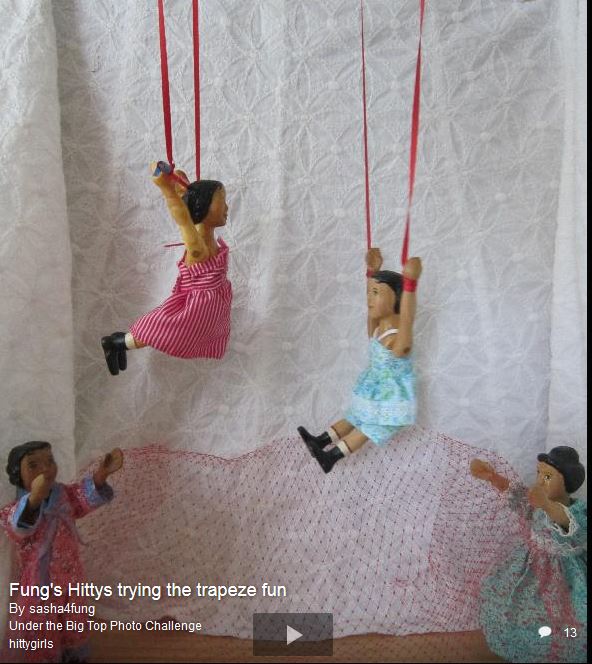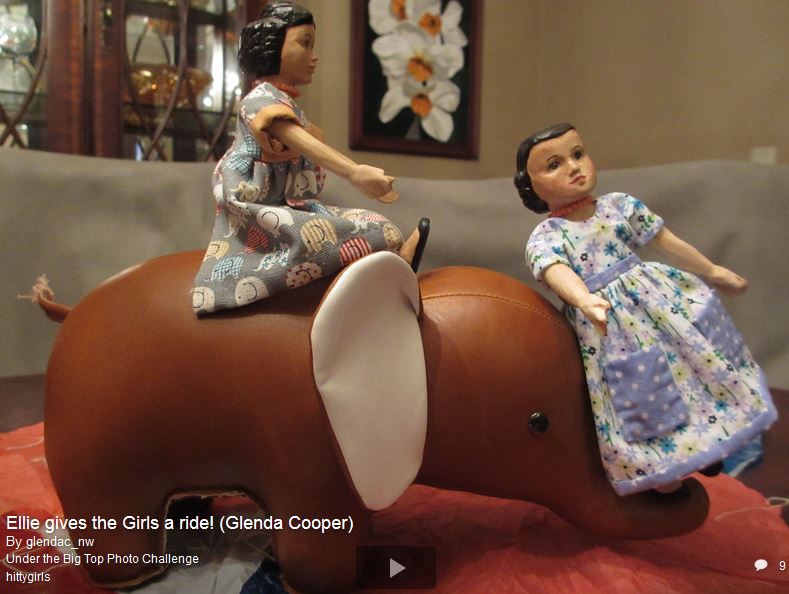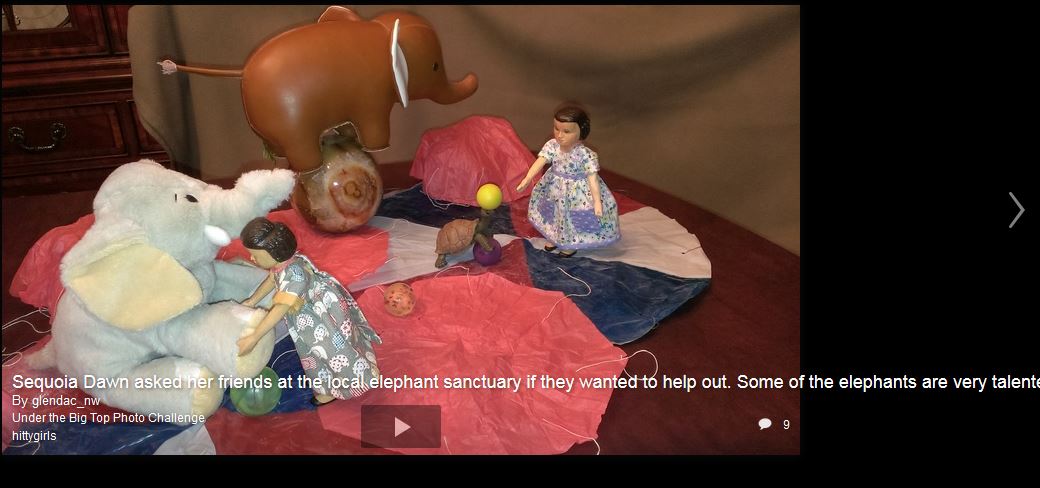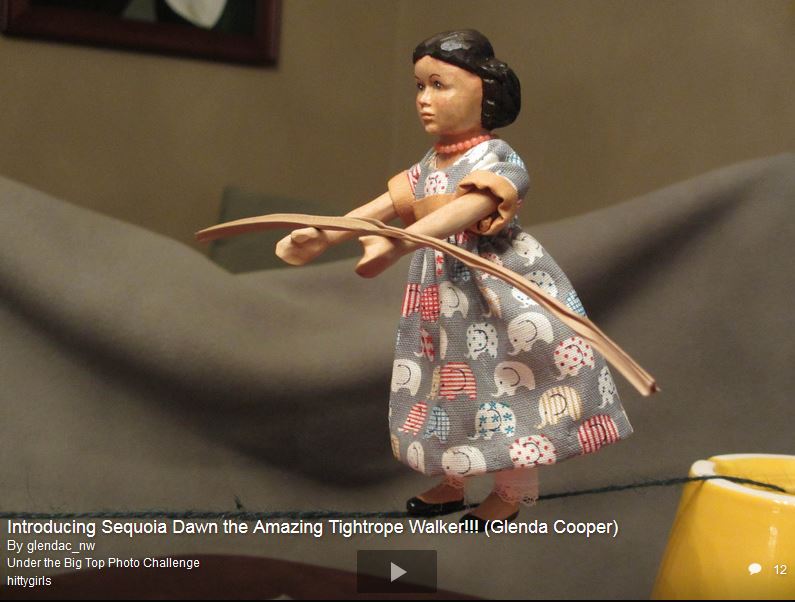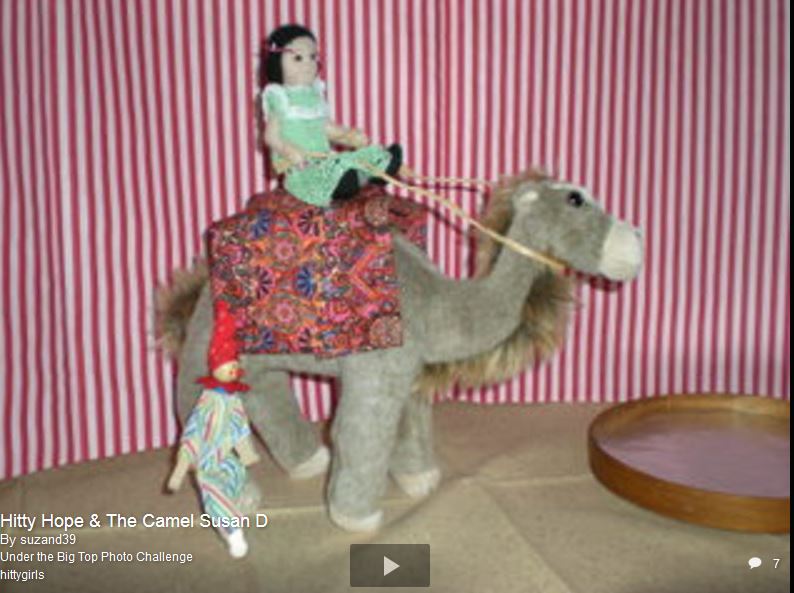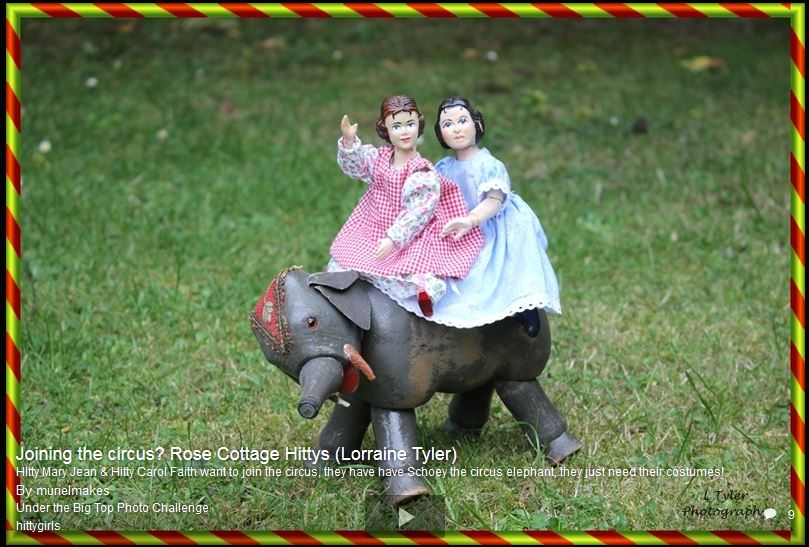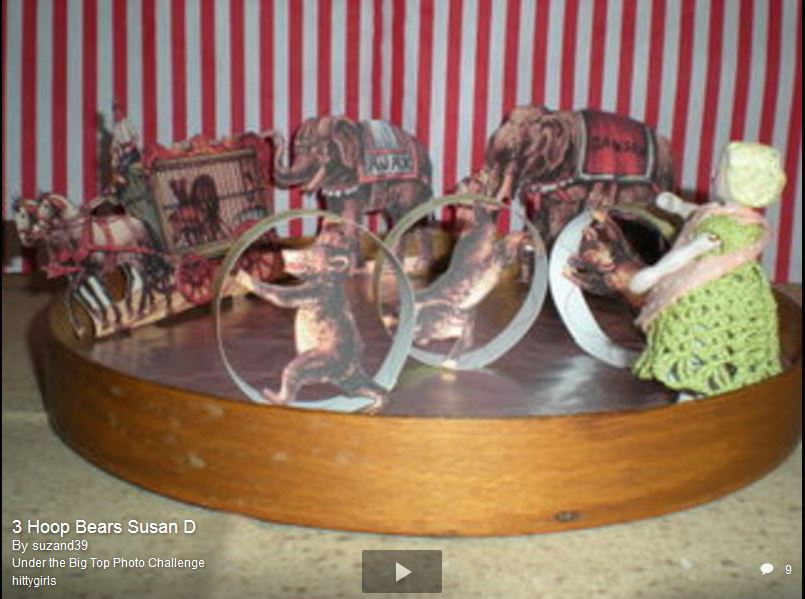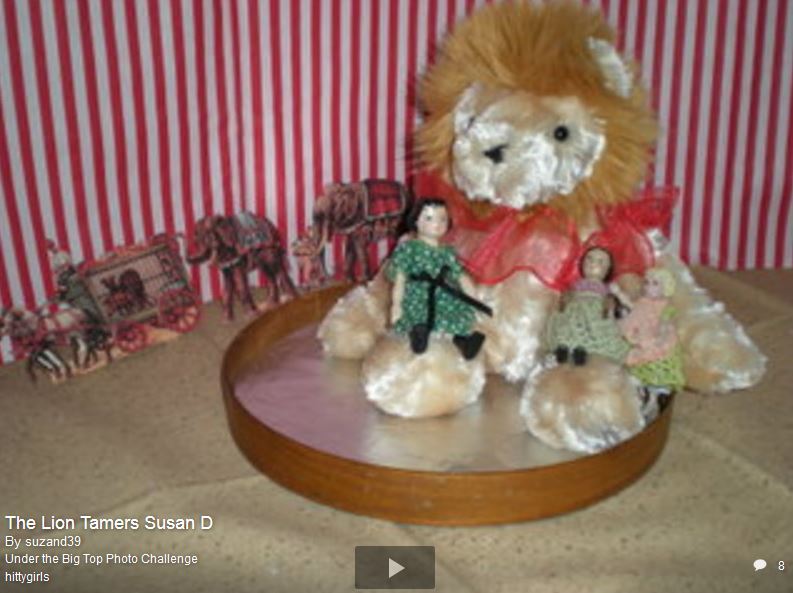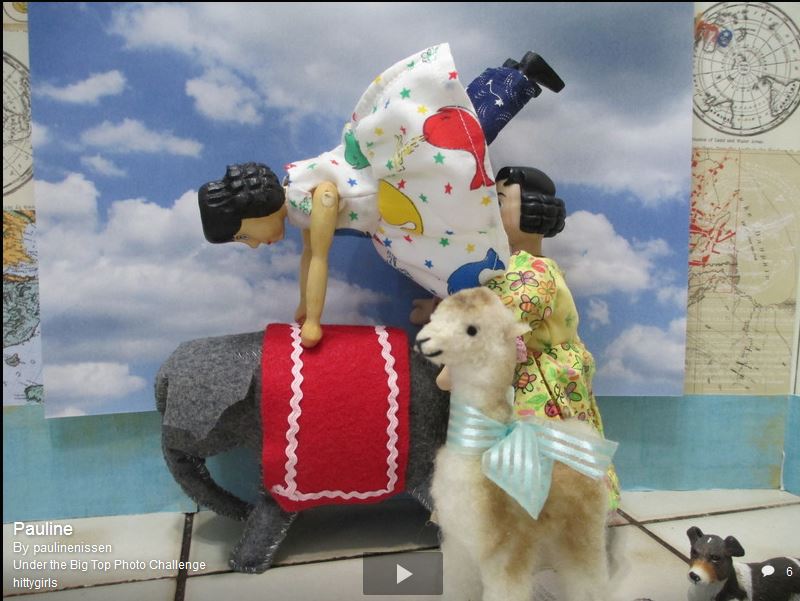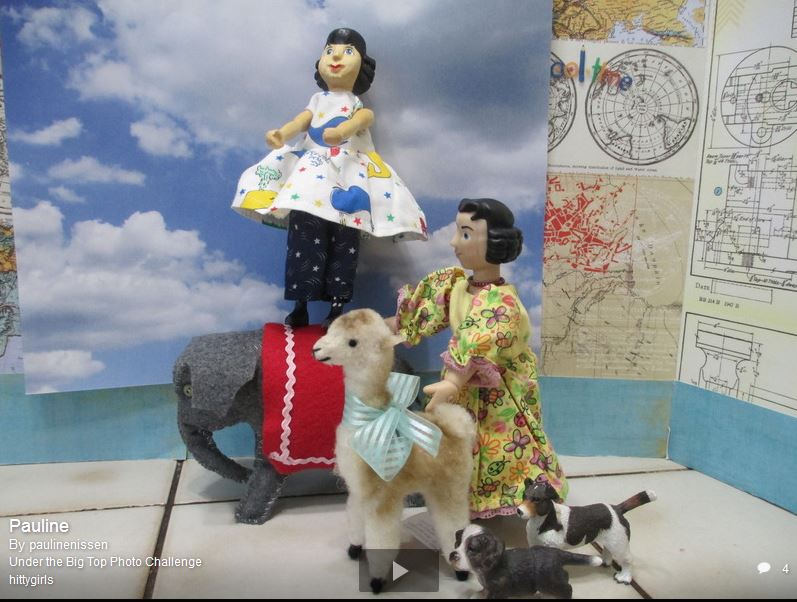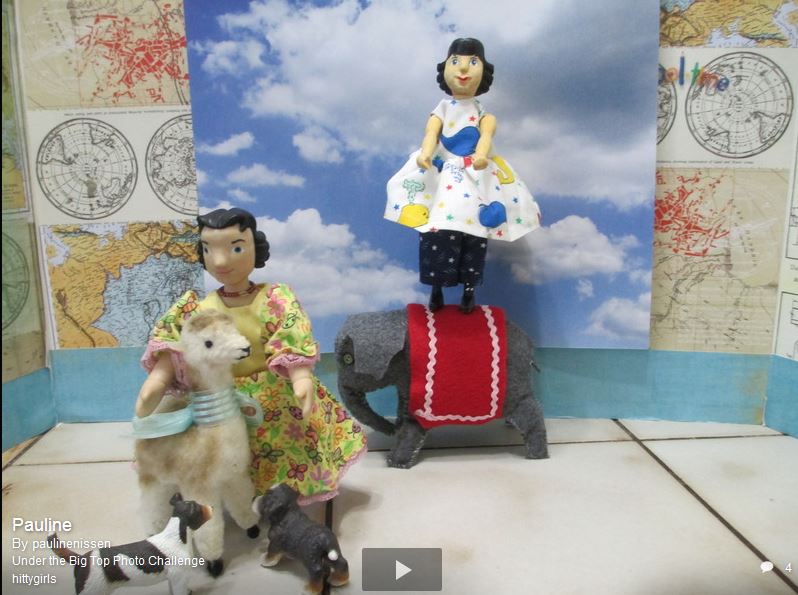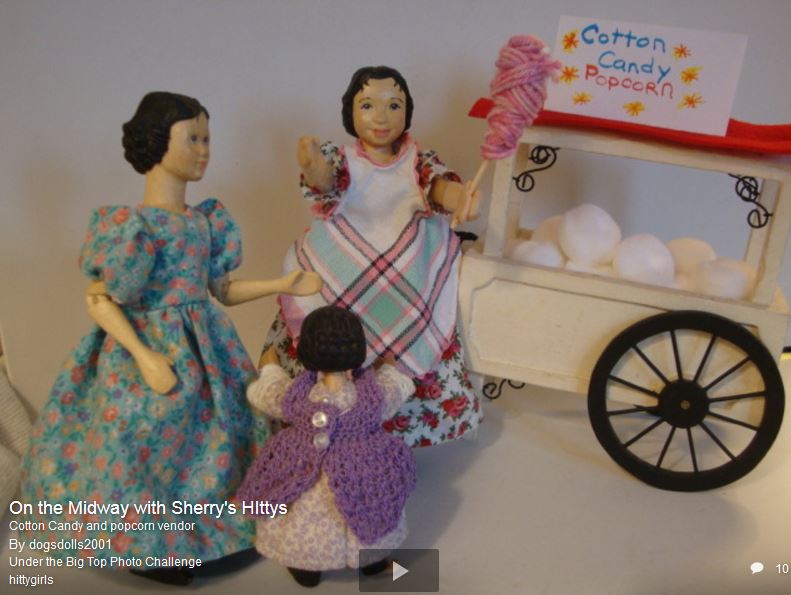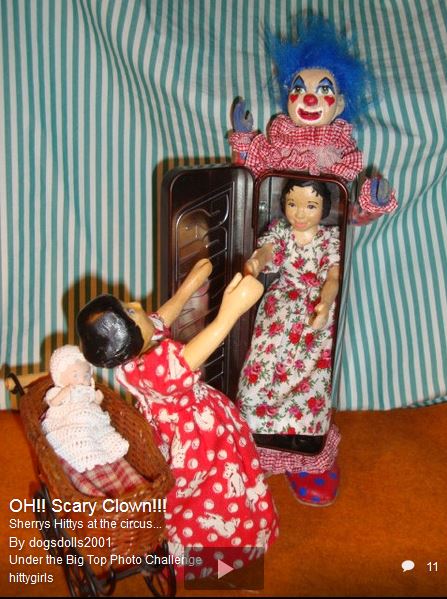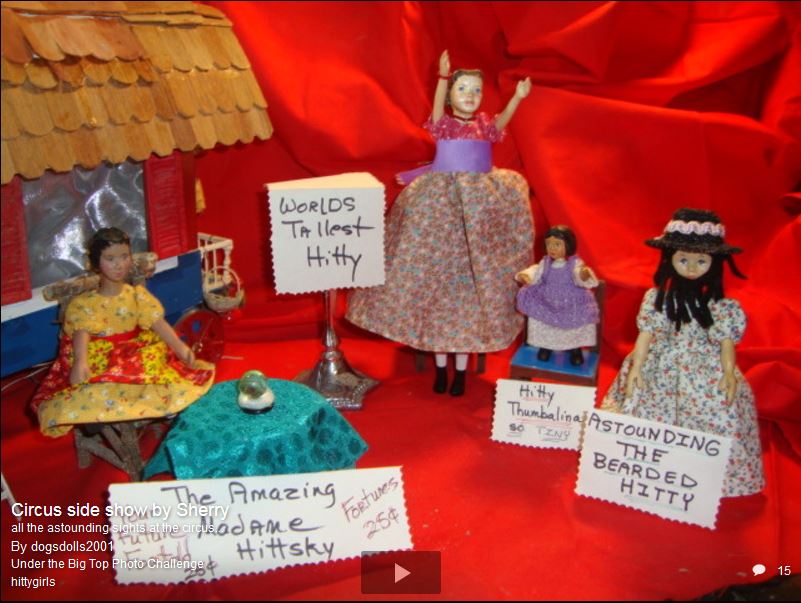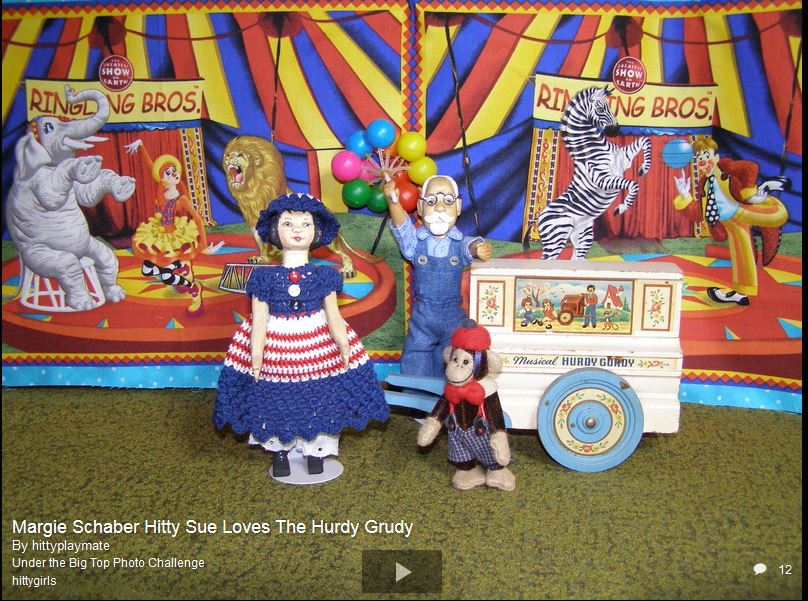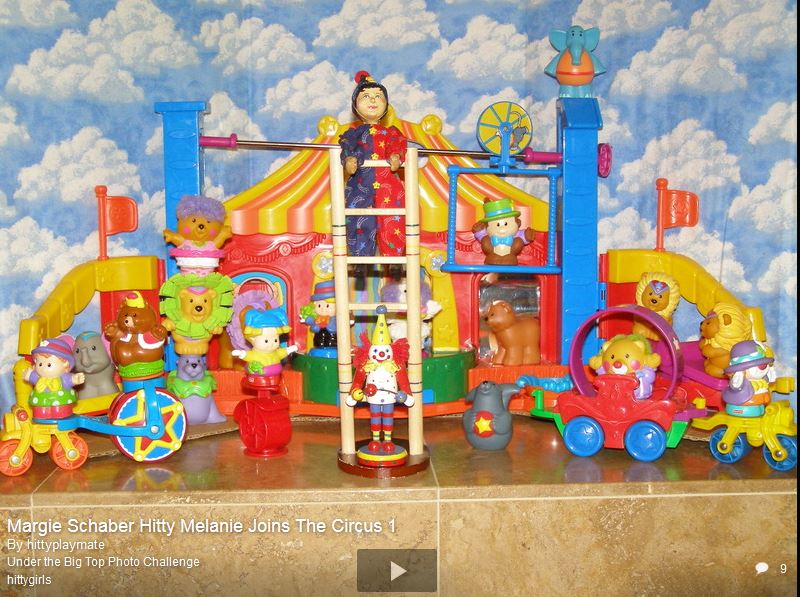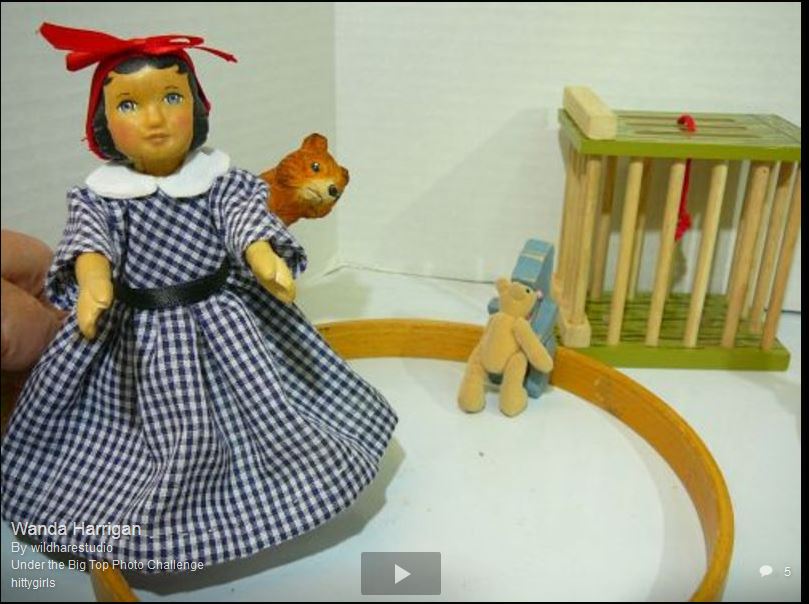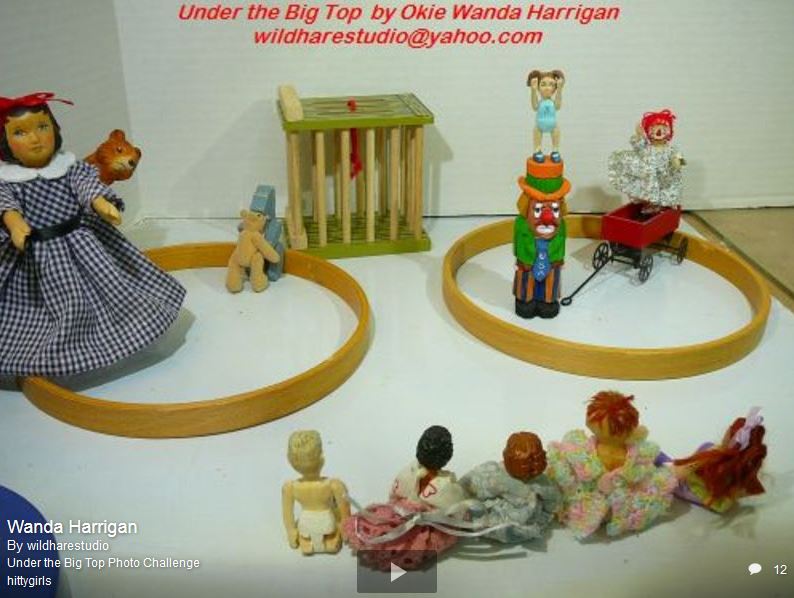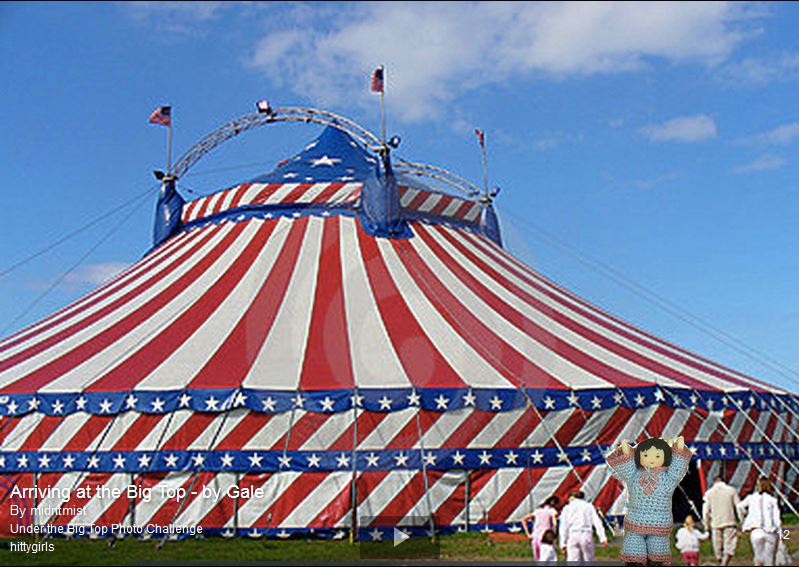 Extra Pictures, not entered.