Get It Done!
The Hittygirls

U

n

F

inished

O

bjects Challenge
Or--our UFO Challenge

We are hoping to tempt you into completeing some of your forgotten or laid aside projects!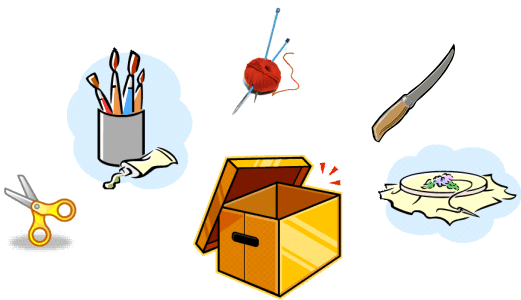 For this challenge,
upload all photos into the proper folder at our Yahoogroups site.
The easiest way to include your name
is to rename your photo with your name before uploading it to yahoo.
UnFinished Objects: anything you have started or purchased the supplies for at least the month before completed.

For instance:
A kit you purchased last year.
Fabrics cut out for a dress but NOT in the current month.
A Hitty started more than a month ago.
PRIZES
May: Miniature Fruit Platter donated by JOC, Won by Gale L.
June: Chair Kit donated by Ann B. Won By: Lorraine
July: Little Dolly donated by Gale L.Won By: Hildi
August: Afghan donated by Hildi. Won by: Denise M.
September: Bench Kit donated by Ann B. , won by JOC
October: Free eBook Hitty and the Halloween Pumpkin Patch Hunt from Jody. won by Lorraine
November: No one won this month
December: No one won this month
January: Bed Kit donated by Ann B., won by Kathleen W.
February: Bonnet by JOC
Past Months
Next Deadline: February 28, 2015
--------------------------------
So--it's time to empty our backed-up, over-flowing, crammed to the brim box (or boxes?!?) of UnFinishedObjects--or, UFOs. UFOs can be conquered, and we're doing it in this challenge. Simply take a "before" picture of your UFOs, in a box, in a pile, on a shelf, whatever, and get to work! You may add as many pictures of completed items as you want into the folder at hittygirls at yahoogroups, and I'll pick one for the challenge page here. You may also add your progress pictures, but we will only be adding the finished item pictures here. The person who completes the most UFOs by the end of the current month will receive a prize.
PUT YOUR NAME ON YOUR PICS so we know who to credit with completed
UFOs
.
I would love to see us encouraging each other on the Hittygirls list, and making this not only a successful challenge, but making our Hittys that much happier!!! Please feel free to post your pictures to the hittygirls list, as long as you also put them into the folder to be counted. Please make sure to add if it's a done UFOs.