Hitty Madge's Art Exhibition Challenge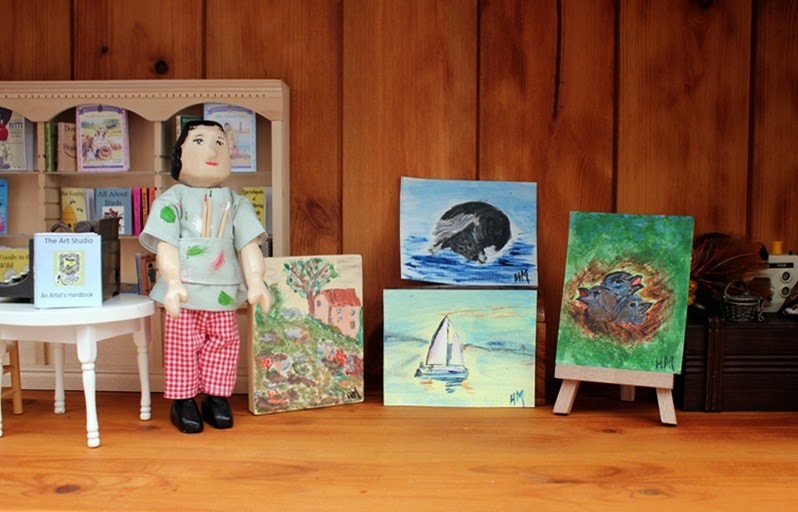 Hitty Madge's Art Exhibit
Would you like to see more of Hitty at Rose Cottage? Click here for the blog.
For this Exhibition: Simply take one or two pictures of your Hitty with her art work.
Remember, if your name is on the picture you will be put in for the draw for a prize on June 1st.

If you do NOT put your name on the photo in the yahoogroups site,
I can NOT add it here,
and you will NOT be eligible to win.
The easiest way to include your name
is to rename your photo with your name before uploading it to yahoo.
All photos will be added to our www.hittygirls.com website at a later date.
CLOSED
-------------------------------
Would your Hitty like to exhibit her art work?
Hitty Madge would like to announce the opening of the Hitty Girls Art Gallery.
The official opening will feature work of Hitty Girls from around the world,
giving them an opportunity to exhibit their artistic creations of any medium
that falls within the following categories:
Paint & Canvas
Collage
Fiber Sculpture
Sculpture
Needle Art
Folk Art
These works of art must be Hitty Scale – or as close to it as possible.