Kjerstin's 1930's Quilt Challenge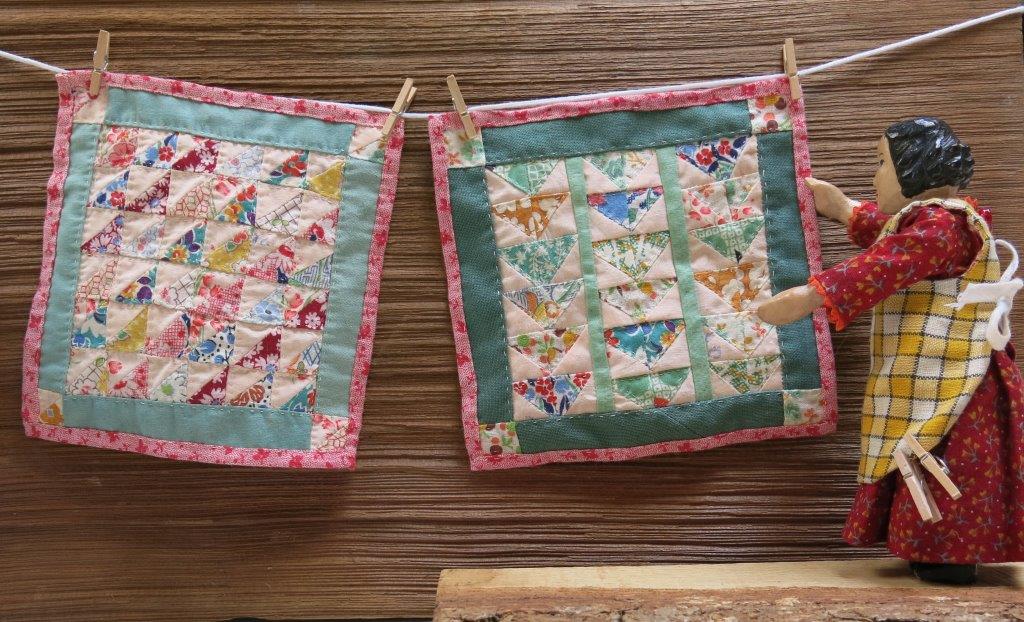 Kjerstin's Quilts
For this challenge, sign up using the link below.
Kjerstin will send you an address, so you can send $1.00 for postage.
Receive the challenge package.
Make your challenge quilt.
Then, simply take from ONE to TWO photos
of this challenge theme
and upload it into the proper folder at our Yahoogroups site.
If you do NOT put your name on the photo in the yahoogroups site, I can NOT put it here,
and you will NOT be eligible to win.
All photos will be added to our www.hittygirls.com website at a later date.
CLOSED
sorry--all of the pieces are sent out.
DEADLINE: May 3Oth
Prize drawn: May 31st
I have several dozen small pieces of 1920's and 1930's fabric rescued from an old quilt. The pieces are washed and in good condition, some lightly starched, but they are not strong enough to be made back into a human-sized quilt. There are more pieces than I could ever use, so I was thinking - surely your Hitty wants a quilt made of genuine vintage fabric!
Please let me know if you would like a little packet of 20 or so 1 ½ inch squares. Make up a Hitty quilt using these squares alone, or in combination with plain colors or new reproduction 1930's print fabrics. When I see a photo of your quilt on Hittygirls, I'll put your name into a hat, and on May 31 I will draw names out of the hat for a special prize.
I will have enough little packets for at least a dozen little quilts, so sign up's are required if you want to join this challenge.
Sign up by clicking here:
Kjerstin
If you can't use this link (and not everyone can, so no stress!)
mackie at islandnet dot com
--------------------------------