Girl Scouts 100th Anniversary Photo Challange
Submit photos by: Girl Scout Week (week of March 11th-17th)
For this challenge, simply take photos
of this challenge theme
and upload it into the proper folder at our Yahoogroups site.
If you do NOT put your name on the photo in the yahoogroups site, I can NOT put it here,
and you will NOT be eligible to win.
All photos will be added here in our www.hittygirls.com website at a later date.
For the challenge, submit a photo of one or more Hitty and Hitty friends in a scout uniform (Girl Scout, Hitty Scout, resembling/representing some kind of scout uniform modern or traditional) doing something that a scout might do; such as helping others, making crafts/swaps, camping skills (assembling a tent, making a fire, tying knots, hiking, trail signs etc.), cooking, sewing, singing, swimming, archery, horseback riding, rock climbing, going on field trips etc. Think about activities used for old or new merit badges and other programs. The world is an open playing field for Girl Scouts and Hitty Scouts!
--------------------------------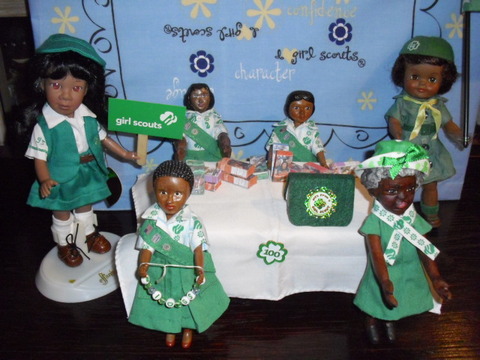 100 Year Girl Scouts Celebration
Hittys are outfitted in authentic GS uniforms found by Helen Gage and the Hittys were dresses by Ashely Tanner.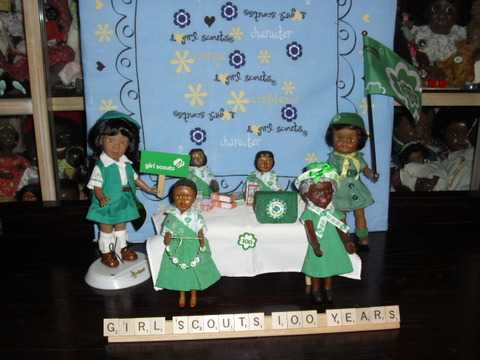 Girlscouts 100 year celebration
Noemie and Annabellle selling cookies, Damali is making beads, and Grandma Gladys is the Troup Leader.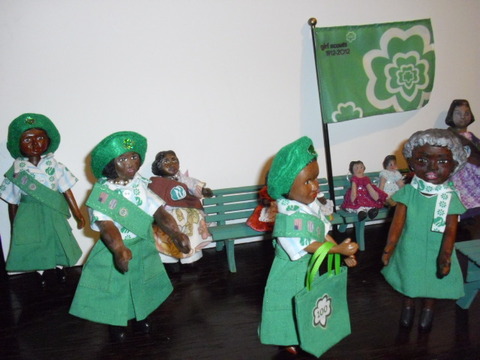 The scouts received their caps and commerative totes from leader, Grandma Gladys.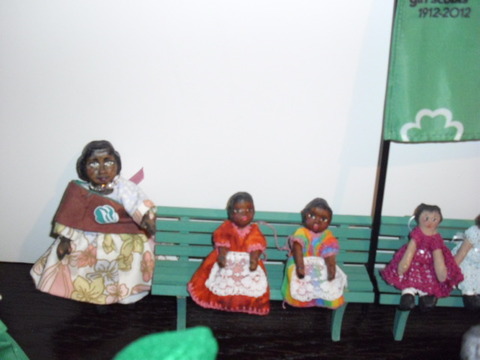 Brownie Bitty Sofia enjoys the ceremony with Itty Bitty Natasha and Safronia;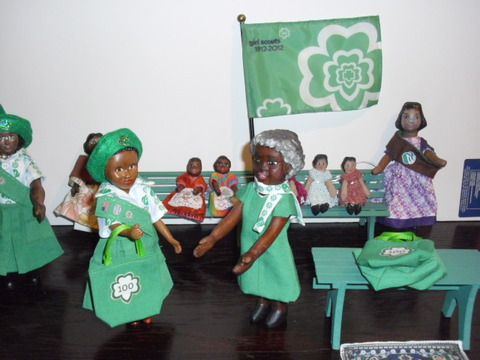 Leader, Grandma Gladys presents to Hitty Damali.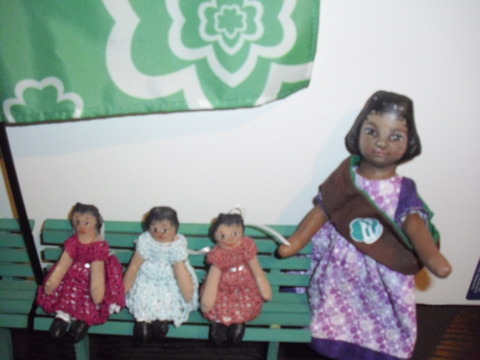 Brownie Sue enjoys the ceremony and the Itty Bitty triplets daydream being a girlscout.
Helen
XXXXXXXXXXXXXXXXXXXXXXXXXXXXXXXXXXXXX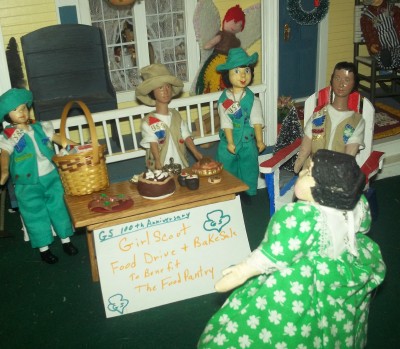 A Girl Scout Challenge
Pauline
XXXXXXXXXXXXXXXXXXXXXXXXXXXXXXXXXXXXX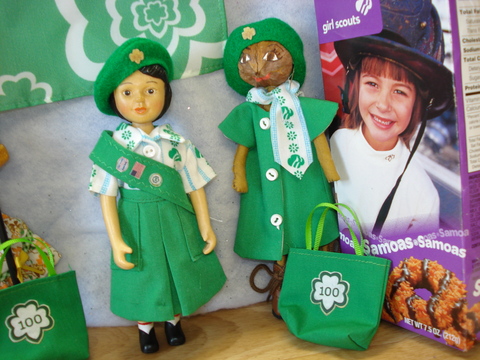 Miss Hickory is the leader.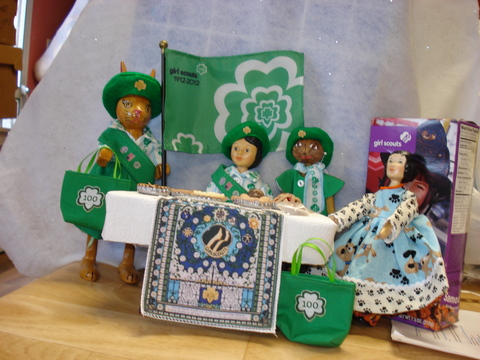 Girl Scouts selling cookies.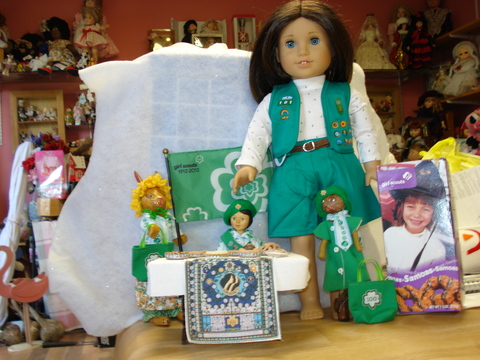 American girl wanted to help sell cookies.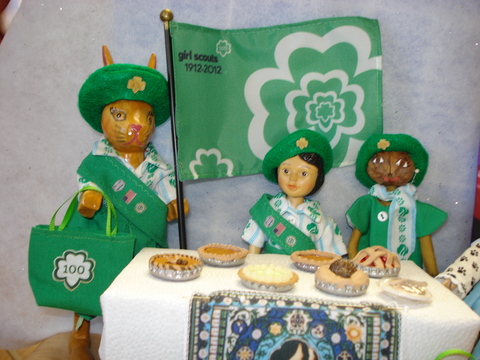 Sunny Bunny, Hitty, Miss Hickory
Ashley
XXXXXXXXXXXXXXXXXXXXXXXXXXXXXXXXXXXXX