Hittygirls Halloween Setting Photo Challenge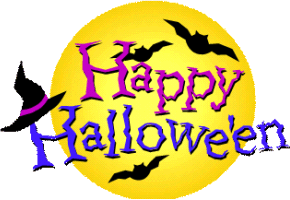 For this challenge, simply take from ONE to TWO photos
of this challenge theme
and upload it into the proper folder at our Yahoogroups site.

All photos will be added to our www.hittygirls.com website at a later date.
Your entry can be a Halloween Scene of anything--scary, cute--your choice.
Does she have a Halloween Hutch full of potions?
Is she Trick-Or-Treating?
Is there a bubbling cauldron?
Or a cake-baking going on?
Use your imagination and show us some pictures!

Caution Halloween Nightmare!
Wildharestudio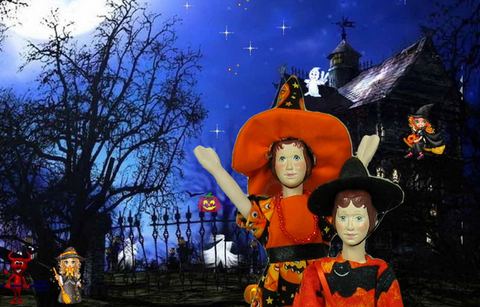 Happy Halloween!
Two Sara Cole Hitty Hailey Shoulderheads emerge from the studio just in time for Halloween!
midntmist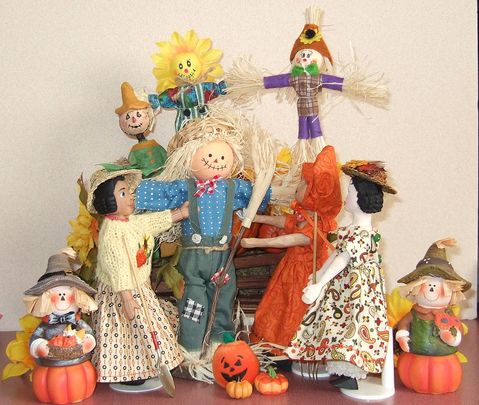 Scarecrow Friends
bx12zz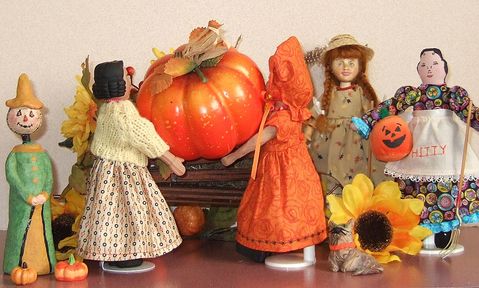 Quest for the Great Pumpkin
bx12zz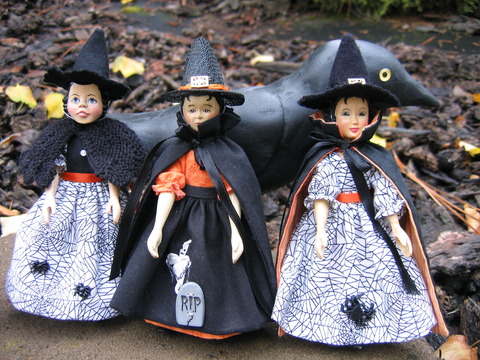 The Lee Sisters...Ug, Home, and Mot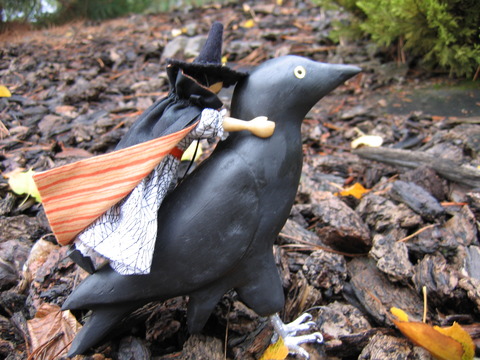 As the crow flies...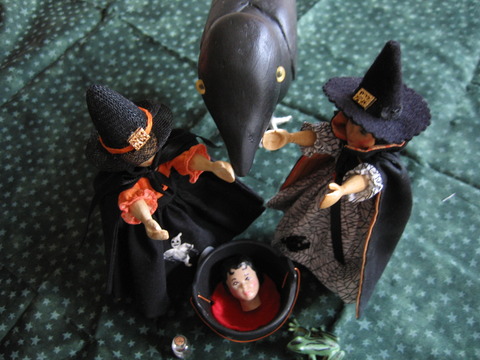 consulting the Oracle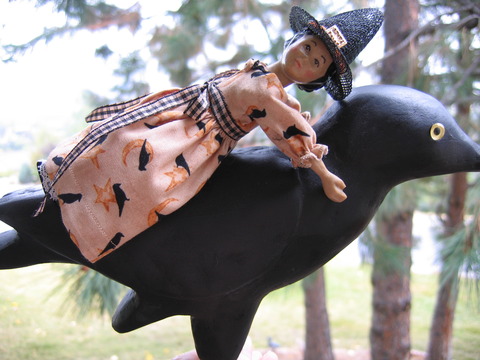 Arriving by Carrion Crow.
Kathleen W.