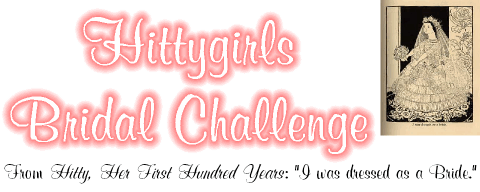 CLOSED
Hitty Bride Prize Dress by Pauline, worn by the winner, Hitty Marcail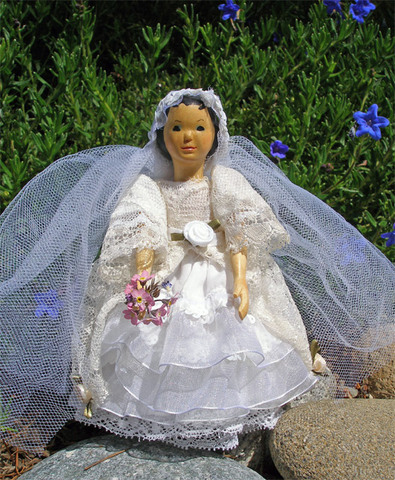 In this photo challenge:
Anything wedding and Hitty related works for this one. You can make a dress, or a cake,
or a wedding bower, or the wedding dinner, or other wedding-related item.
Take a picture of it with your Hitty and post it in the Wedding Challenge album on the Yahoo HittyGirls board.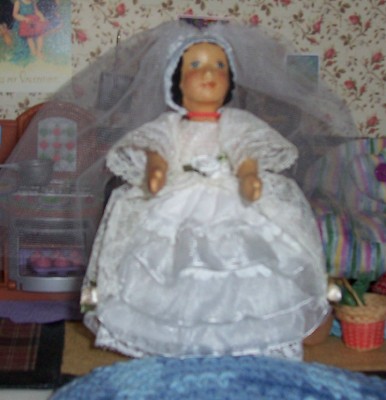 All participants will be entered into a drawing
for this beautifulWedding dress made by Pauline.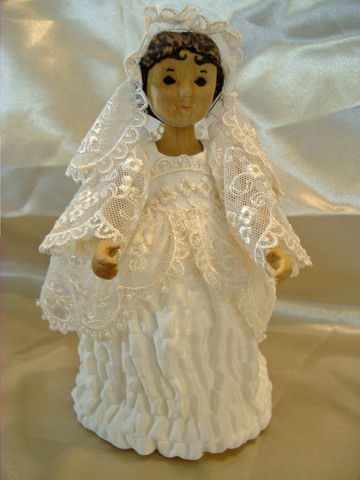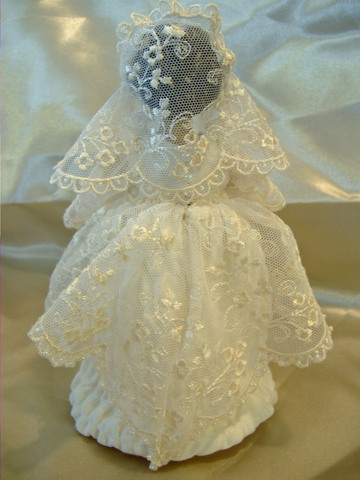 Meo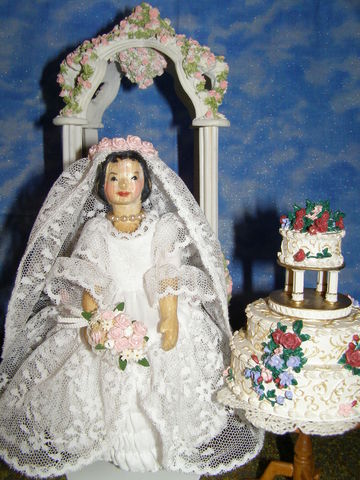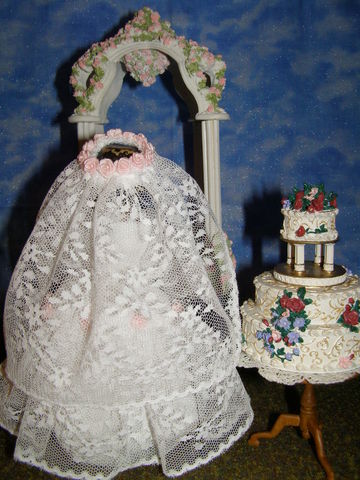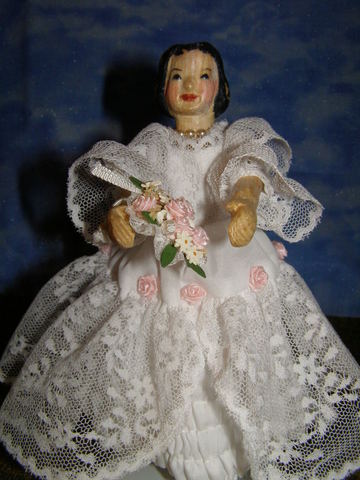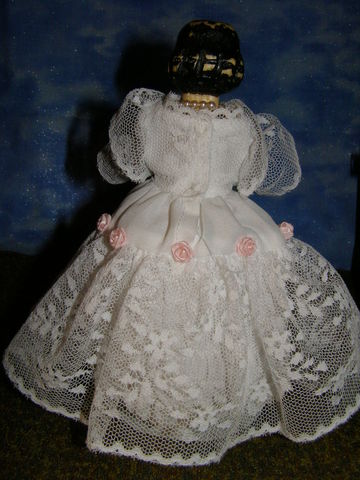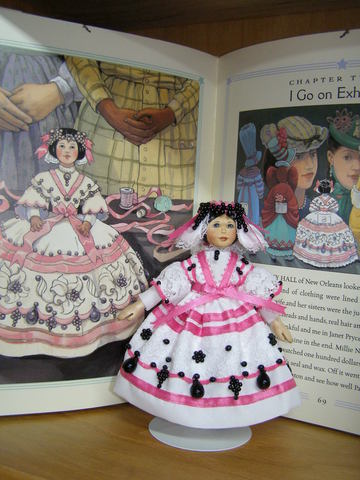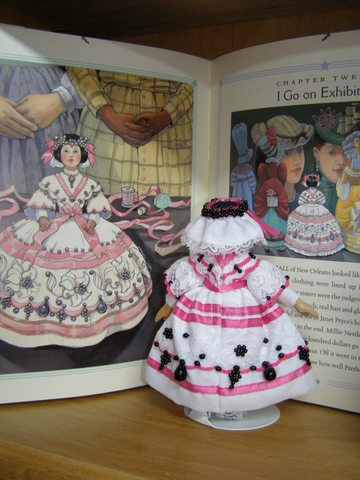 Margie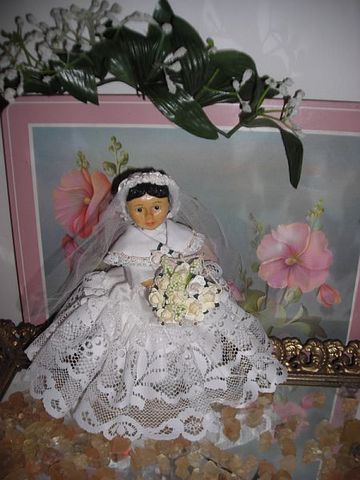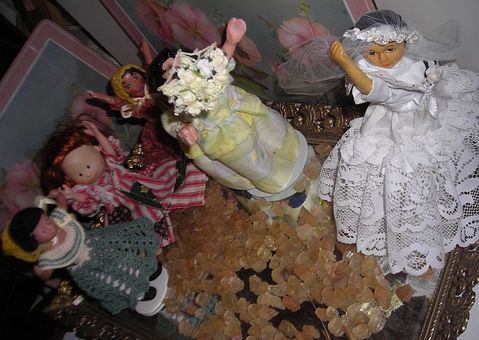 Annie H.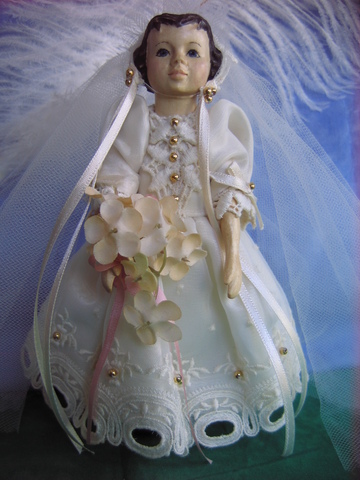 Kathleen W.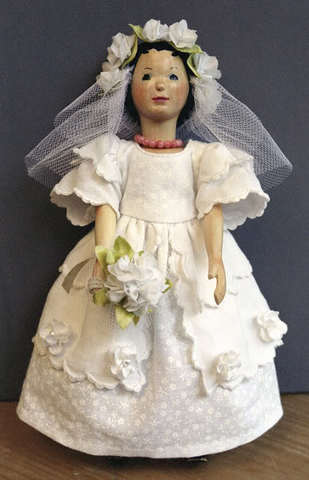 Islecroft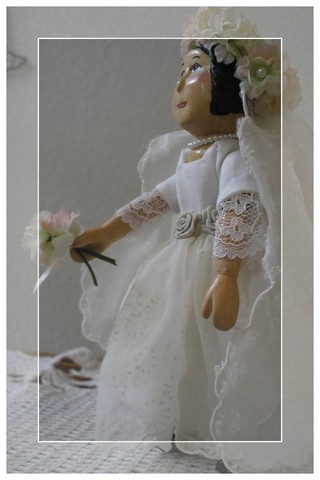 Kathleen B.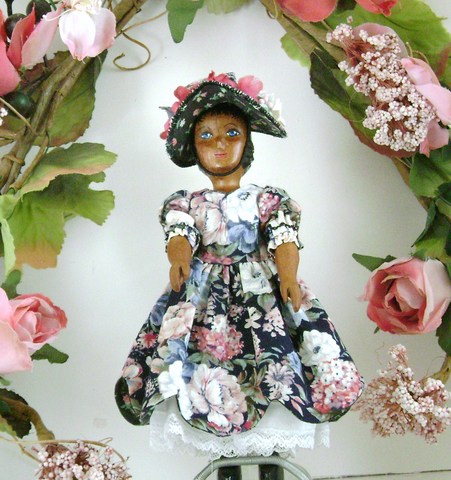 Phyllis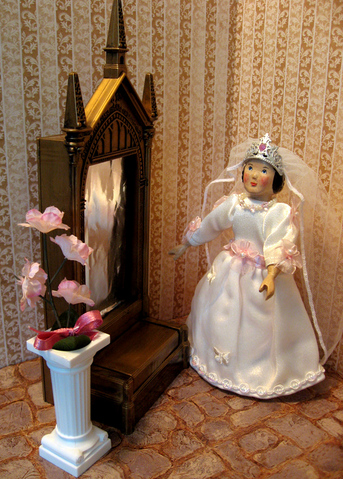 Mirror, mirror on the wall, who will be
my Prince Charming?
Ann S.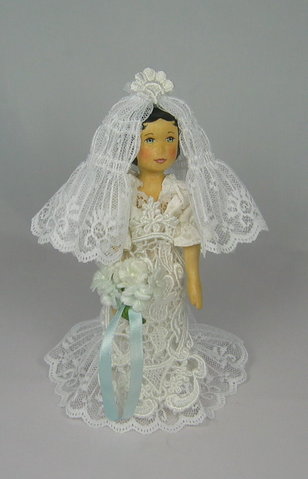 Young Bride
Gail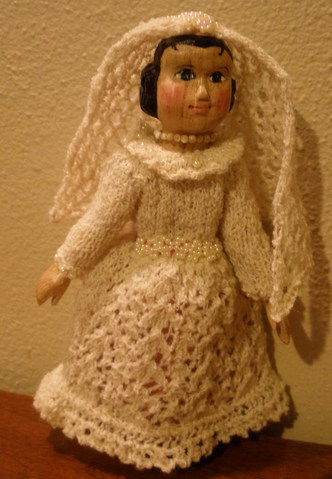 Tree
(Not for drawing)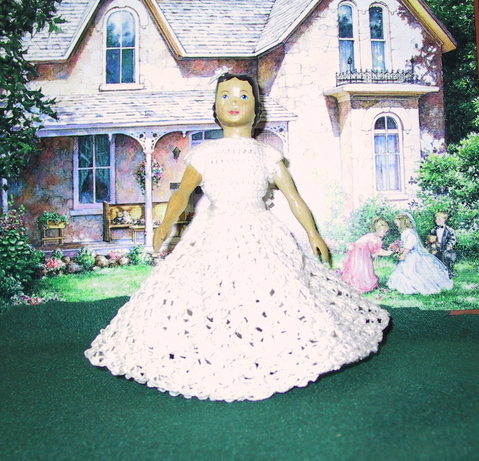 Hittytime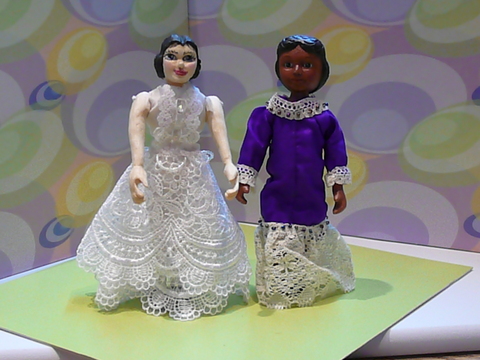 Annebelle and May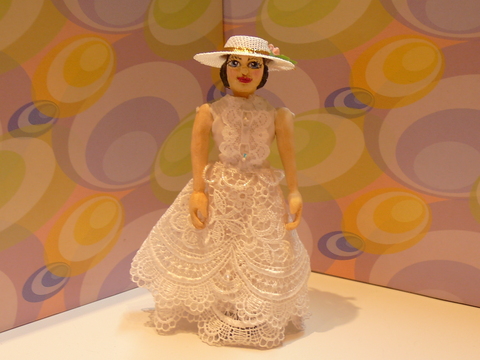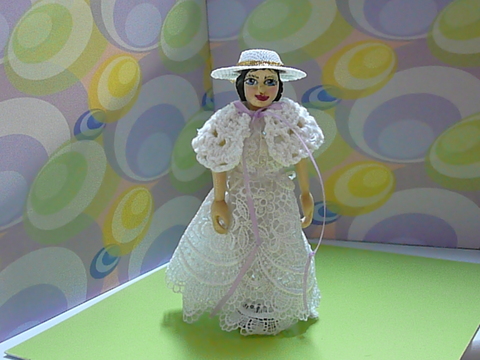 Wildharestudio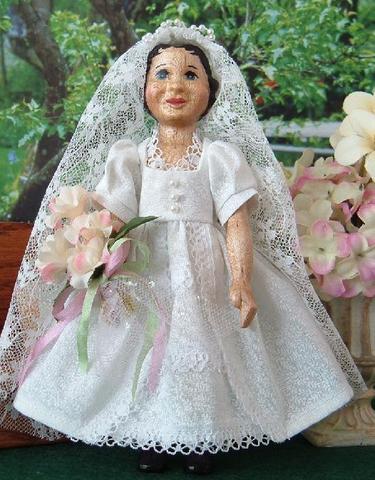 Fung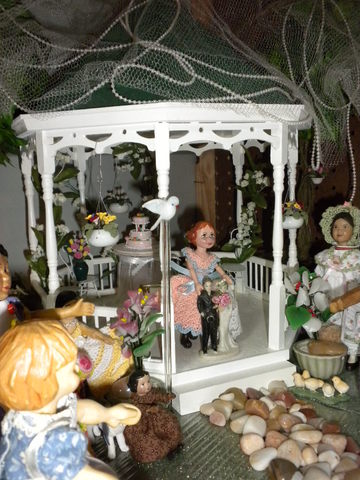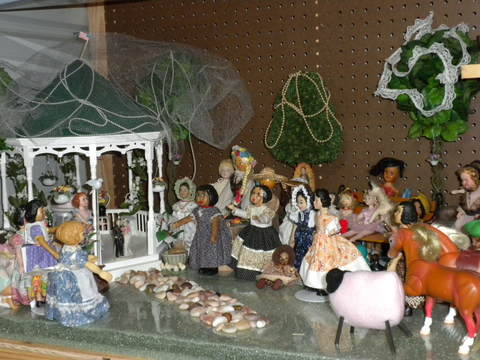 Becky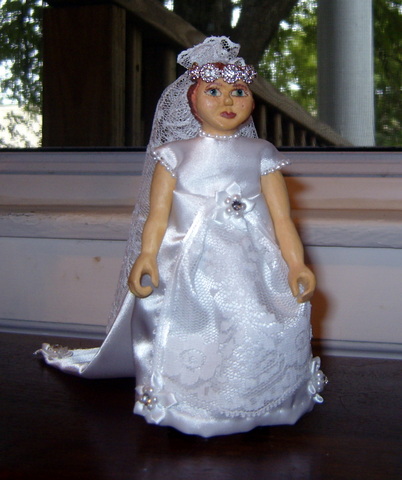 Christina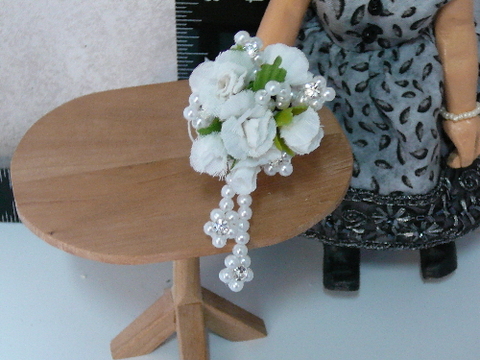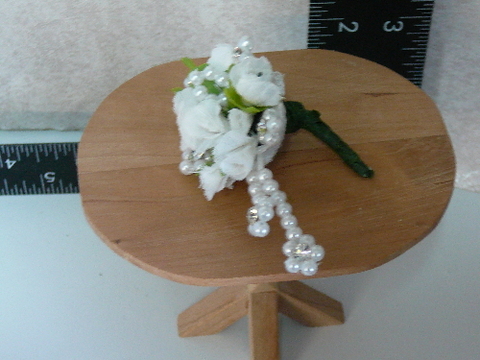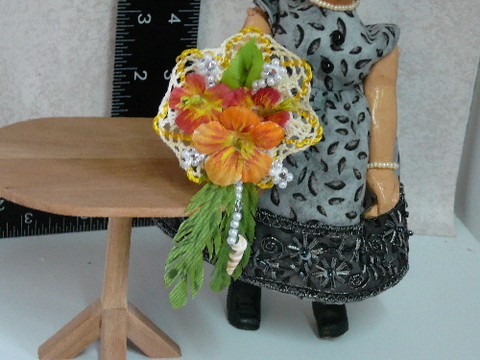 Wanda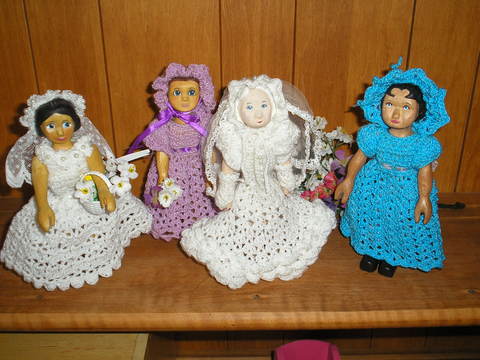 DKWeenie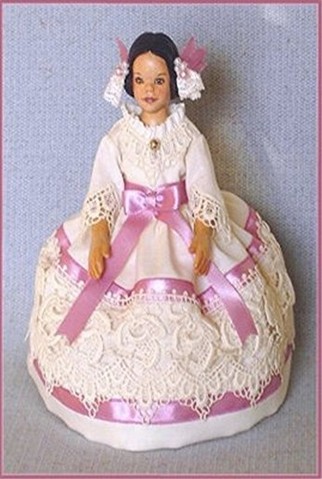 Hitty Rosemary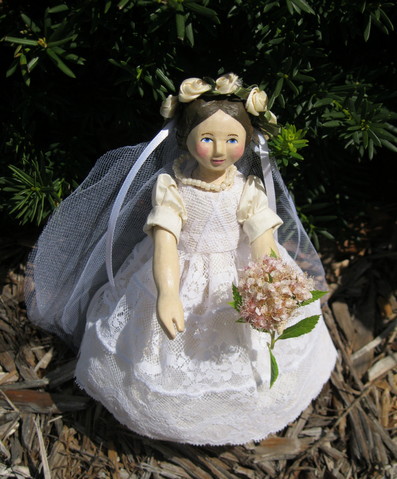 Osandz2000