Celebrate the 4th of July

June 19th-July 3rd

Hitty, always the patriot, loves to clebrate the 4th of July.
What did your Hitty or Hittys do? Did she/they watch fireworks, enjoy a parade, decorate the house from top to bottom?

Send up to 2 pictures showing us how your Hitty/ Hittys prepare to celebrate.

A random drawing will be held after the 4th and a surprise 'prize' will be sent to the luck winner.

CLOSED



For this challenge, simply take from ONE to Two photos




of this challenge theme,




and upload it into the proper folder at our Yahoogroups site.





All photos will be added to our www.hittygirls.com website at a later date.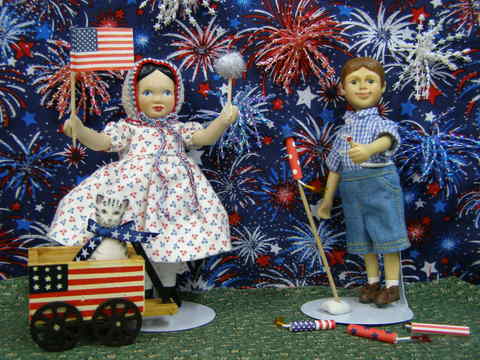 Happy 4th Of July From Portlandia
Margie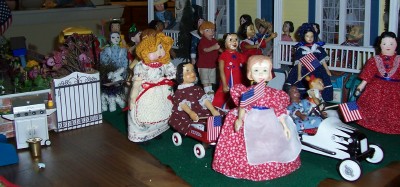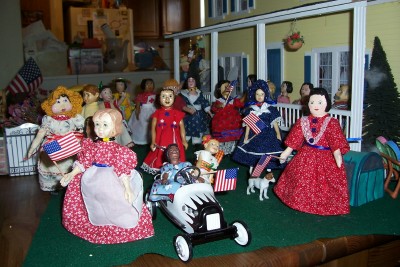 4th Of July At Hittyfield
big parade passes the Hittyfield Estate
Pauline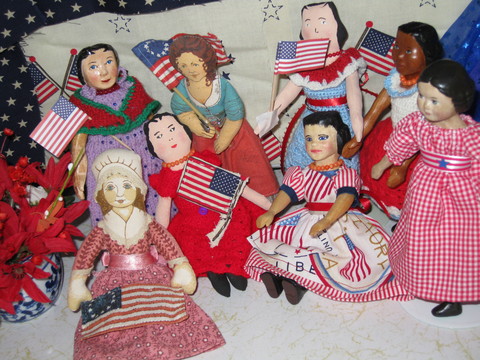 Happy Fourth of July
Jenny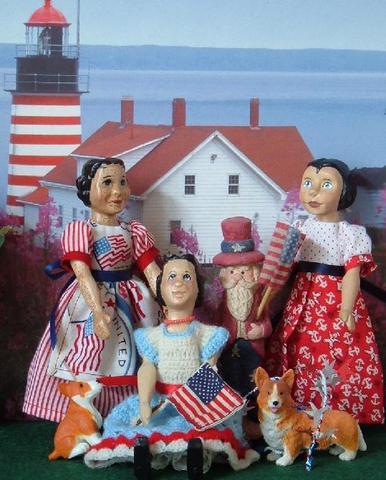 Happy-4th-July from Fung's girls
Fung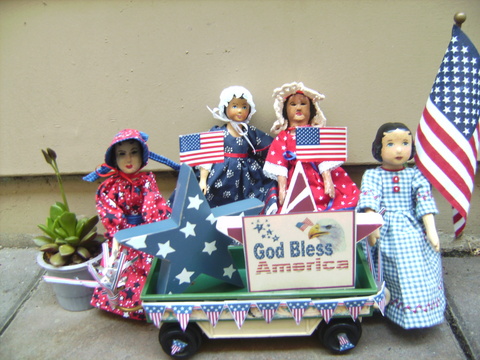 Parade Float
The Cactus Springs Hittys admire the wagon they will pull in the 4th parade tomorrow.
Sharon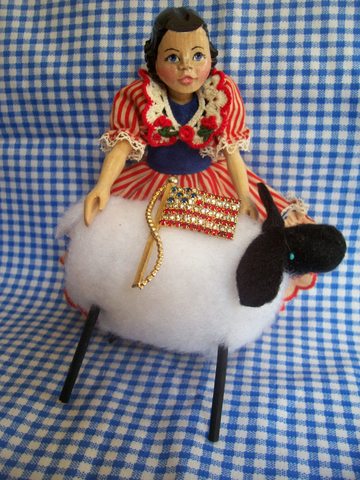 Not sheepish about being an American !
Kathleen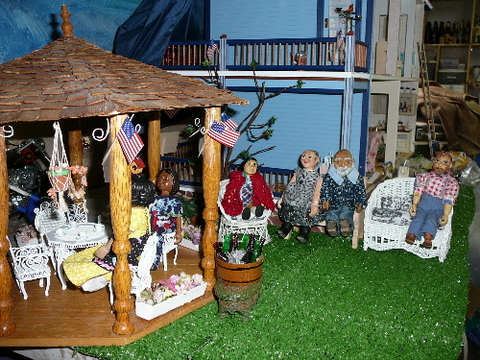 Having a picnic & waiting for fireworks.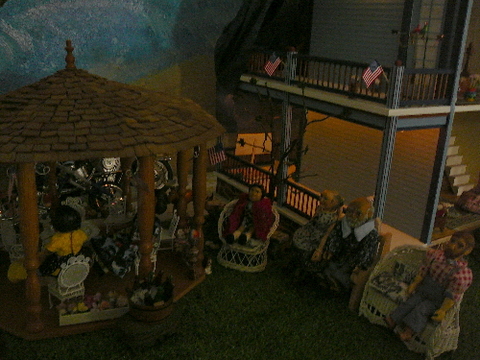 Oooooh Aaaaah How pretty
Wildharestudios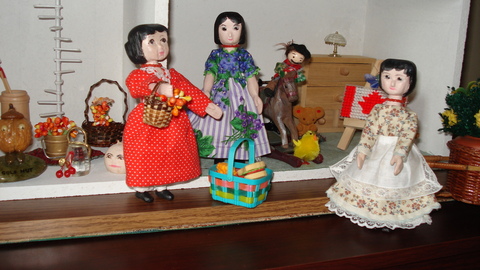 Happy 4th, 2010
Watching the fireworks
Athrenine
HOME