Hittygirls It's Awards Night! Photo Challenge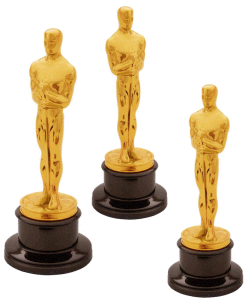 This challenge is to present your Hittys receiving awards--are they the team from CSI, getting an award? Did they have the Best Band in the USA? Are they the winners of a Dance Contest? Perhaps they just received a Best Actress award! Your Hittys can take this occasion to dress fancy--and show off! Whatever the occasion, let us see it! And feel free to add a brief description of what is going on, a paragraph or less is fine.
We will pick the winner by random drawing, but in a challenge like this,
the Hittys think everyone is a winner!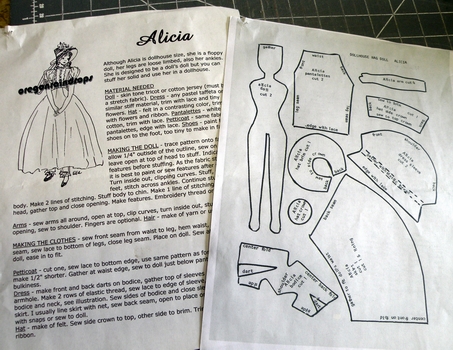 Doorprize
I bought this pattern from ebay, but never used it--it should make a doll-housed
sized dolly--perfect friend for your Hitty!

Challenge photos to be in by March 28th.--(2 photos per person)
Please add your challenge photo to the appropriate folder on hittygirls at yahoogroups.
Then--just let me know! I will add it to this page.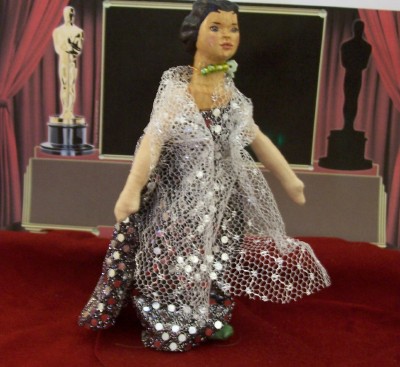 Hitty Shaharazar accepts the academy award for
best actress in a drama.--Pauline N.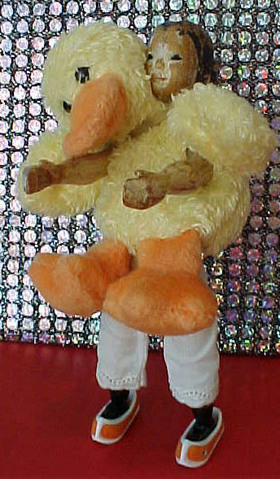 "Hitty Lotzalove Sevashteen is no ugly duckling in her
updated version of the infamous swan dress
that Björk wore on the 2001 Oscars red carpet."--Andrew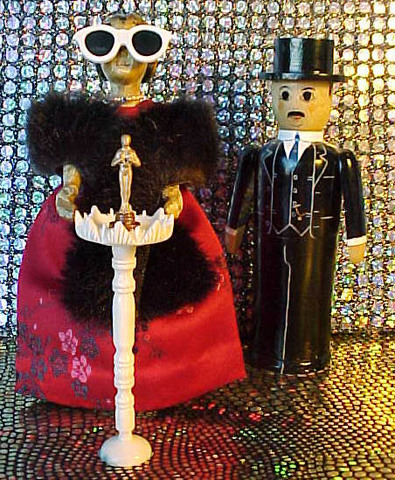 Hooray for Hittywood!
"I'd like to thank all the little people..."--Andrew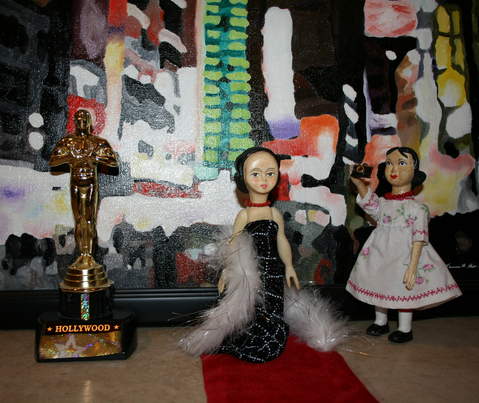 On the Red Carpet
Hitty Evita snaps a pic of Hitty Wednesday--Nadine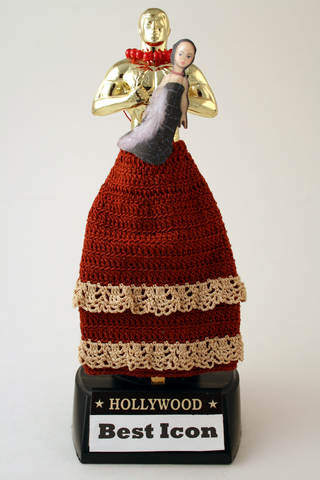 The award goes to...--Nadine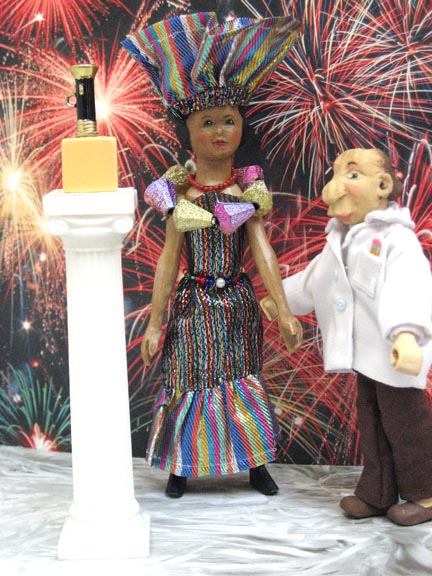 Dateline: Ozlo
M.S. Dort, Science Teacher to the Bonsai Hittys (M.S. stands for Master of Science!)
has been awarded the coveted Noble Piece Prize in Scientific Achievement for her research in seismology.
Her Portable Seismograph was featured in an Older Adventure of Pink and Ellen titled "Bonsai Visitor."
http://www.dolltales.com/50-bonsaivisitor/Comic.html
Professor Dr. Brown presented her with the prize, known as the "Torchie," which is given
to the scientist who has shone the light of scientific research for all to see.
After the ceremony, when asked to comment, M.S. Dort replied "Take that, Sevashteen!"
Reporters have found that Sevashteen recently won a minor award for acting.
Ann S., the Bonsai Hittys, and MAJOR AWARD Winner M.S. Dort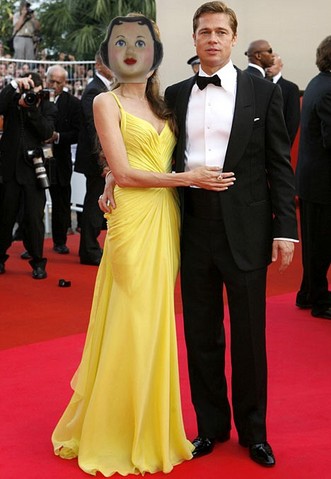 Kathleen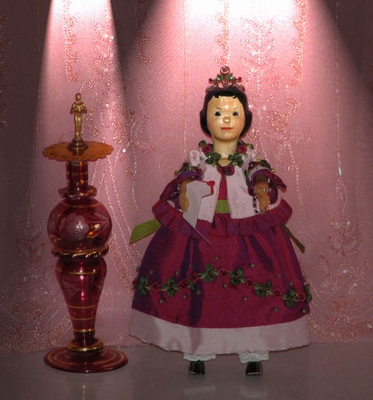 Kimberly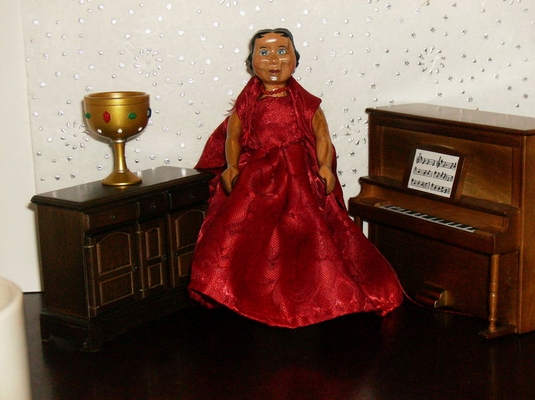 Hitty Aliza accepts the VanCliburn award
"All that practice really paid off" says the young virtuoso.--Valerie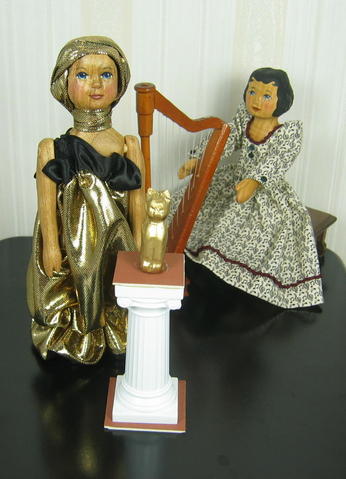 Award Presentation - Cat Fanciers' Ball
Hitty accepts an appreciation award for philanthropy.--Gale L.