Introducing...
THE Almost-As-Grand CHALLENGE!!!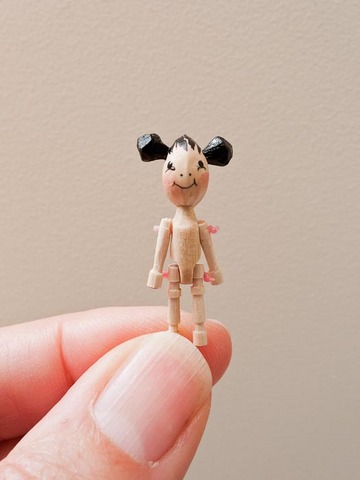 ~ How to Qualify ~
1st: Be a member of the Hittygirls Yahoo Group, registered no later that July 17, 2009
2nd: Do you own a creation of any kind made by TC Vollum?
If you answered yes, then you qualify! Yippee!!!
~ How to Play ~
1st: Qualify
2nd: You must photograph your Hitty re-enacting a scene-any scene-from the book Hitty, Her First Hundred Years, by Rachel Field.
3rd: Submit your photograph to ME (Martha...email provided below.) (If it is larger than 700x700, I will have to resize it, and you may not like the results, so please be sure it is not a huge, honkin' picture!)
4th: Wait patiently for me to get it up on the Hittygirls site, and enjoy the pictures from other entrants as well.
5th: Though this is a challenge, and not a contest, we still want you to do your best...entries should be clear and well presented.
Entries close on July 27th, 2009. (This gives everyone two weekends...).
Please email entries to hitty_martha @ yahoo. com (take out the spaces first...)
Winner will be drawn at random after the challenge closes. (See...no harsh judging or picking favorites...that's why it's a challenge and not a contest.)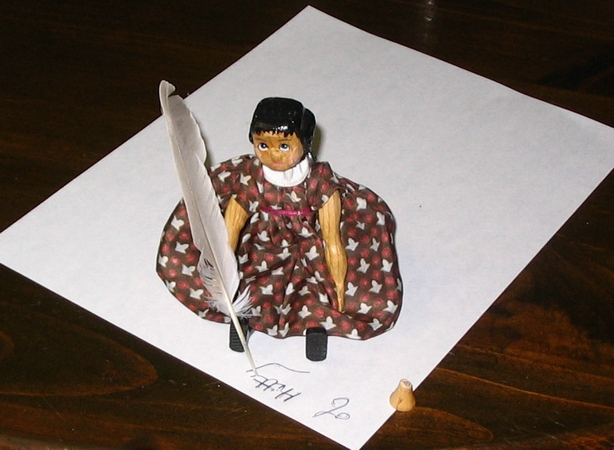 Linda B.
~*~*~*~*~*~*~*~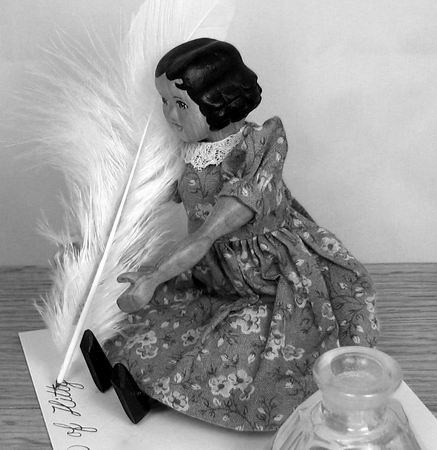 Gale L.
~*~*~*~*~*~*~*~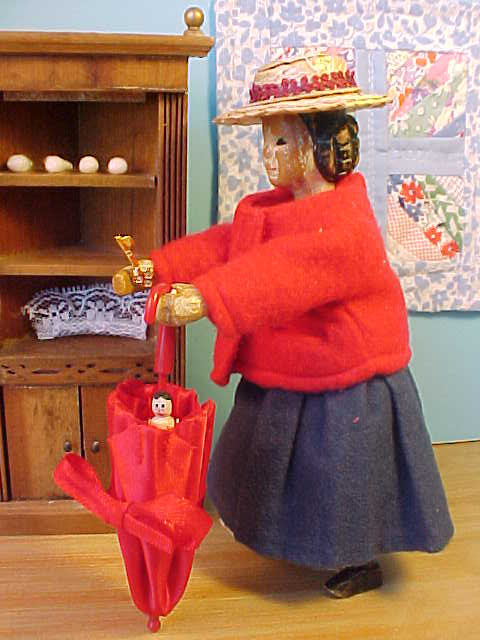 When a guard accidentally leaves a key in the display case,
Sally Loomis (played by Sevashteen) steals Hitty
from the Cotton Exposition by stuffing her into her red silk parasol.
Andrew T.
~*~*~*~*~*~*~*~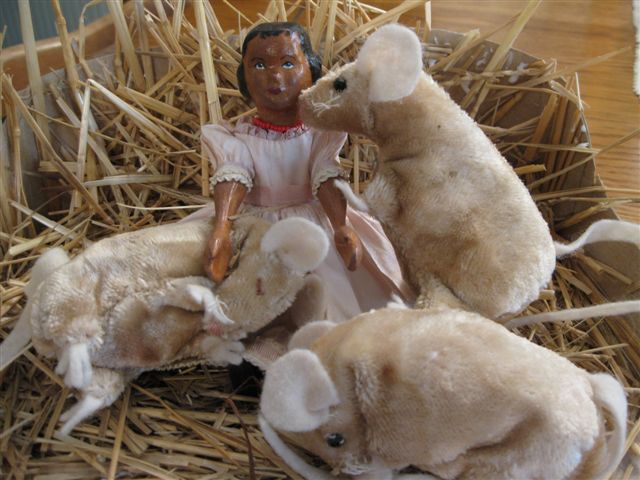 "Sometimes they would wash my face, too."
Billie A.
~*~*~*~*~*~*~*~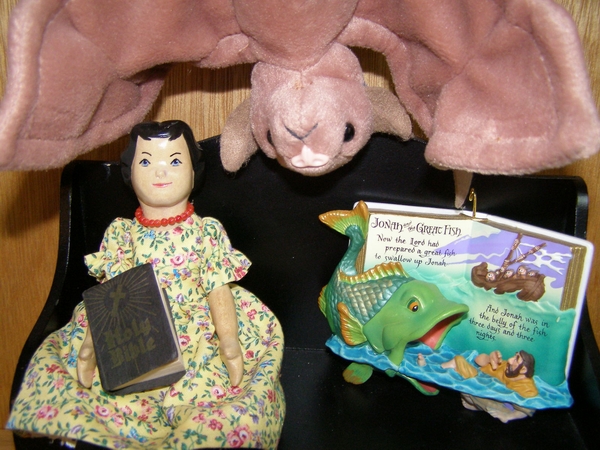 Margie S.
~*~*~*~*~*~*~*~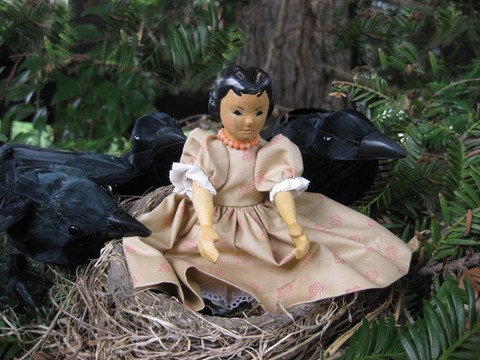 Up went my feet, out went my arms, and PLOP!
Vickie A.
~*~*~*~*~*~*~*~

Judy M.
~*~*~*~*~*~*~*~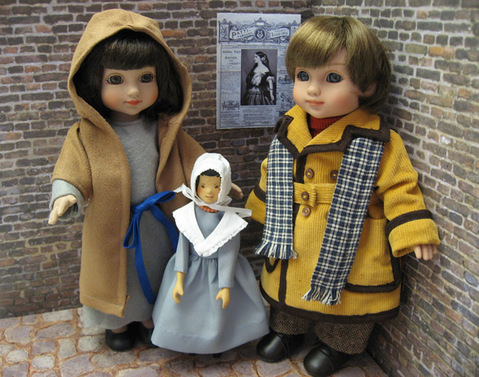 Clarissa Pryce and Paul Schneider take Hitty to see Adelina Patti sing!
Ann S.
~*~*~*~*~*~*~*~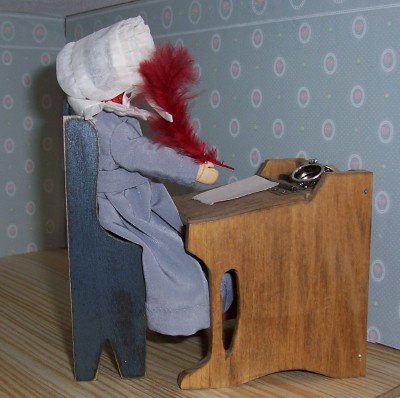 Pauline N.
~*~*~*~*~*~*~*~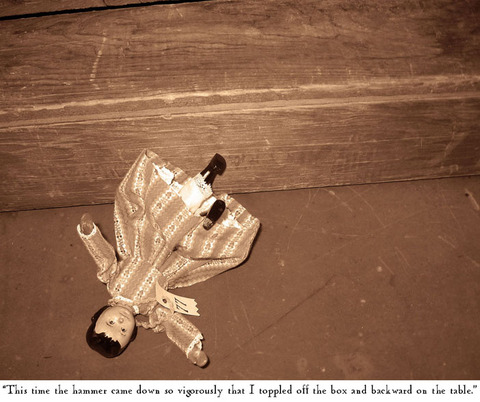 Meghan M.
~*~*~*~*~*~*~*~

In Which I Go Into Camphor
Sandy E.
~*~*~*~*~*~*~*~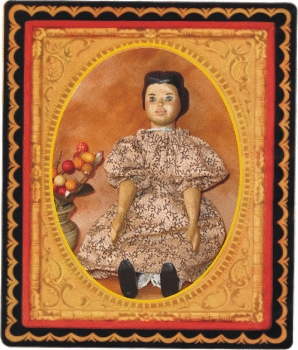 Julie Old Crow (not for entry, just for fun!)
~*~*~*~*~*~*~*~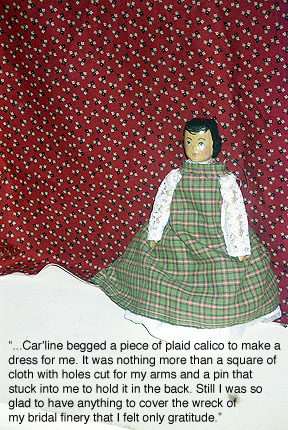 Holly K.
~*~*~*~*~*~*~*~