Go Fly a Kite!

CLOSED
All entries will be eligible for the doorprize drawing.
This Challenge's Doorprize: The winning photo will be featured both on
our yahoogroups Homepage and on our Hittygirls.com Homepage!
Deadline for this Challenge was June 30th, 2007
What to do: create a scene with your Hittys involved in a kite related activity.
Take a picture, and email it to the link above.


Hitty-Bridget--Becca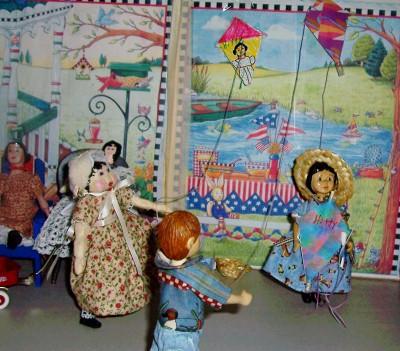 Pauline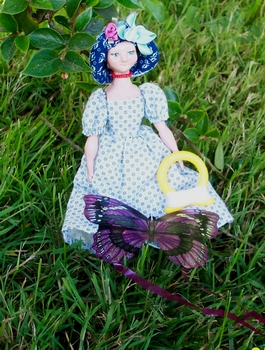 Hitty Daisy is very proud of her
new butterfly kite.--Michelle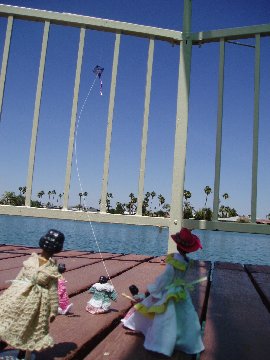 "FLYING OUR KITE FROM THE DOCK! YIPPEEEEEE
WE GOT IT UP.....YAHOOOOO"--Jill


The Bittys were invited to a Teddy Bear picnic. Bitty Hitty Brown and Bitty Hitty Edith flew
their kites while Bitty Hitty Annie played with the baby bear. --Sue G.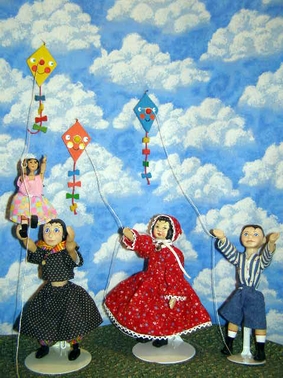 As usual, Hitty Thompson is in trouble again. A big gust of wind caught her kite
and lifted her off the ground. Luckily, Hitty Tracy grabbed her by the
foot, before she flew off into the "Wild Blue Yonder". --Margie S.
Have fun!