What Did You Do With Jane's Lace?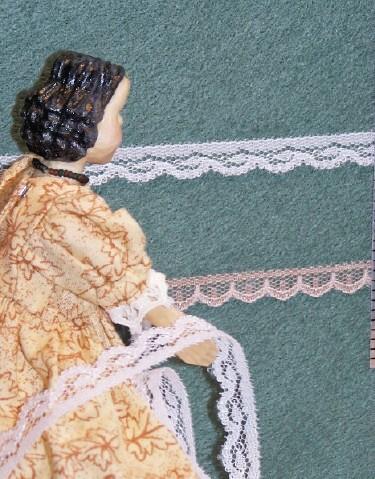 The Wiregrass Hittys with their Lace Give-A-Way

Send us a Picture of the Way you used your lace from Jane and the Wiregrass Hittys!
We'll post it here.
Send It By Clicking Here!
All entries will be eligible for the doorprize drawing.
If you want to be included in the drawing,
please add your name and address with the entry.
We will not put your picture in the drawing without this info
as it makes us a lot more work trying to try to track people down
once the challenge has ended.
Deadline for this Challenge is March 1st, 2007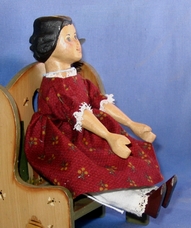 Hitty Petal models our version of the Library Dress
from the Real Hitty's Clothing Collection.-- Julie Old Crow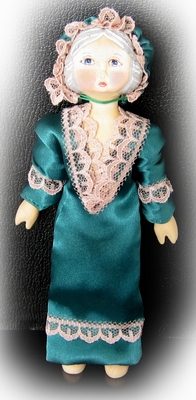 Granny Hitty now has a lovely new outfit.
Granny Hitty is newly carved from one of John's blanks.--Gale L.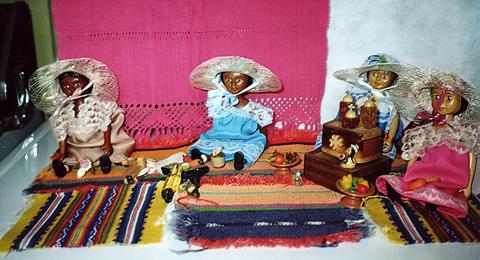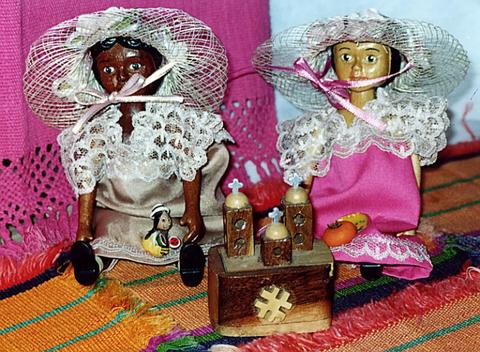 Nancy B.