Bathing Suit Photo Challenge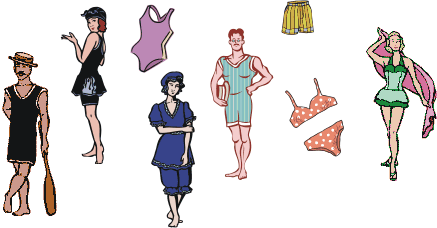 CLOSED
All entries will be eligible for the doorprize drawing.
If you want to be included in the drawing,
please add your name and address with the entry.
We will not put your picture in the drawing without this info
as it makes us a lot more work trying to try to track people down
once the challenge has ended.
Deadline for this Challenge was May 15th, 2007
What to do: create a scene with your Hittys in their bathing suits--old-fashioned, new, or in between!
Take a picture, and email it to the link above.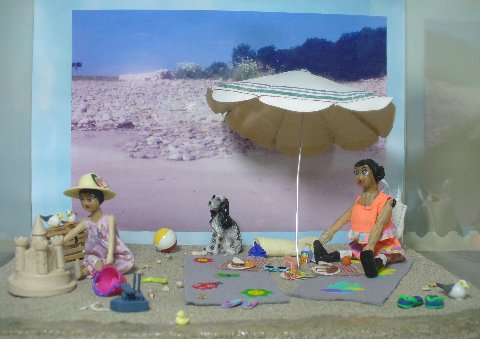 Hitty Edith and Hitty Thomasina play at the beach in their conservative bathing outfits.--Sue G.

Hitty Hattie is seeing stars (Sea Stars that is) on an Oregon beach.--Ann S.
Have fun!