Our Holiday Photo Challenge
Send us a picture of your Hittys engaged in Holiday Fun
Writing a Letter to Santa
Making Christmas Cookies
Singing Carols
Wrapping Presents
Or whatever your Hittys do to prepare for the holidays.
ENDED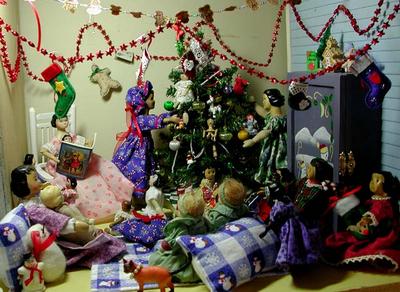 The Ash Grove Academy Hittys enjoyed a fun Christmas Party last year.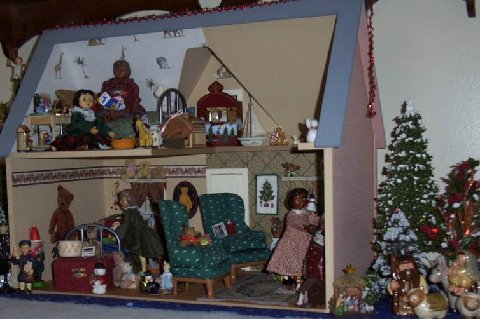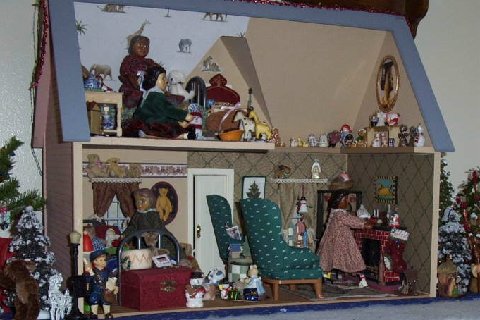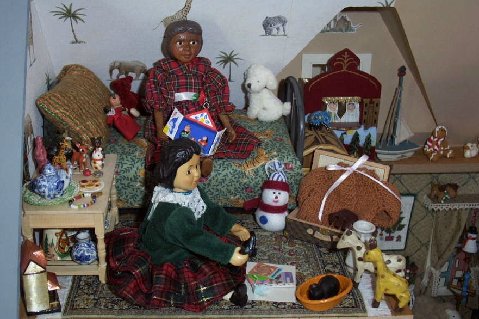 Annabelle Lee puts the finishing touches on her clay Nativity while Hitty-Sue makes Paper Cranes.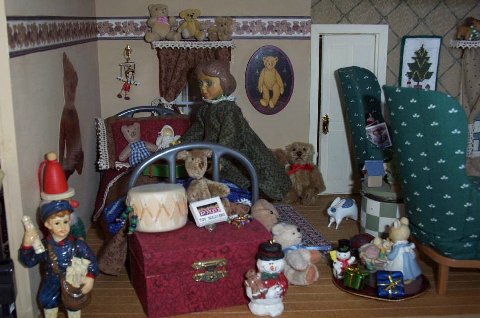 Hitty Kit Wraps gifts.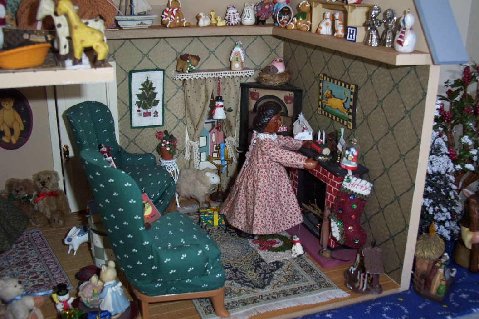 Magnolia Grace decorates the fireplace and hangs the Hitty stocking.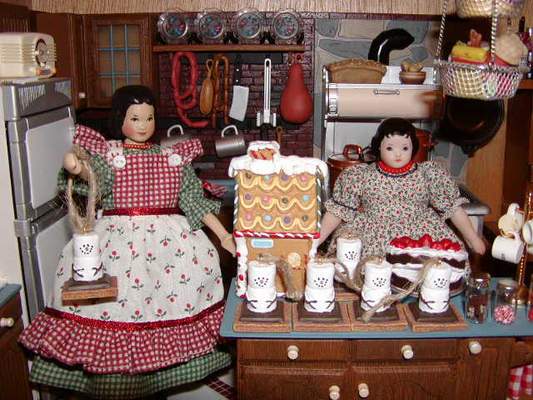 Making more snowmen to hang on the Christmas tree.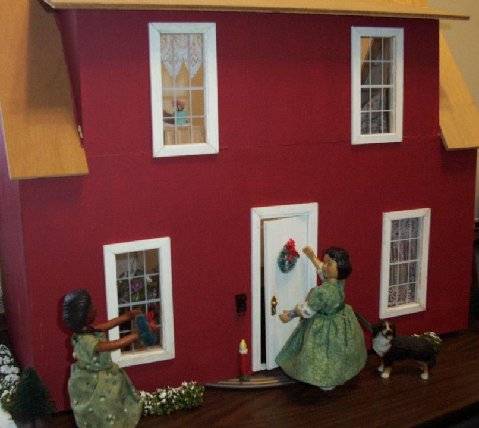 Hitty Ruth and Magnolia Pearl decorate their house for Christmas.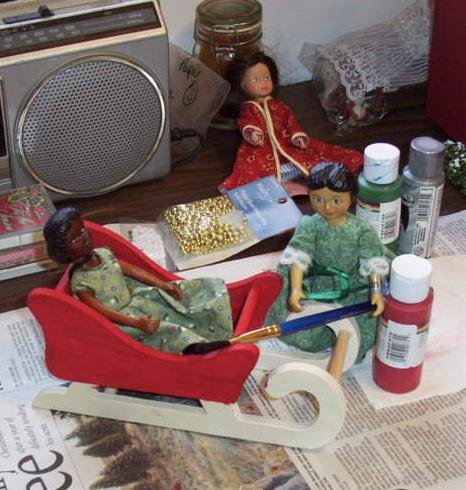 Now to put the finishing touches on the sleigh so we can put presents in it and put it in the front yard.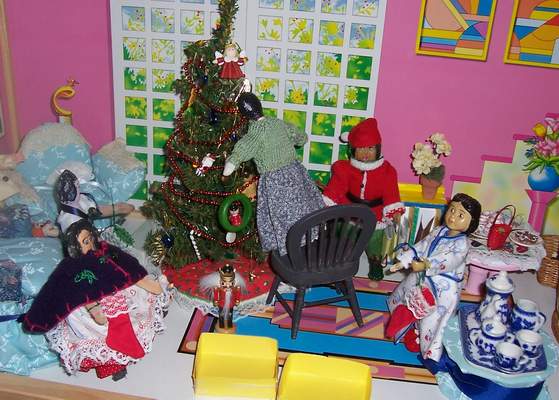 The Hittyfield Hittys decorate their Tree& Belinda dressed as Santa's elf.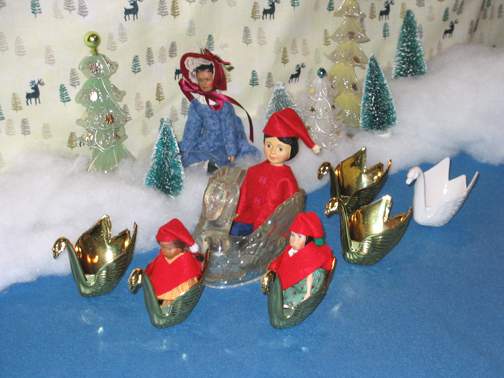 Seven Swans A-Swimming
M.S. Dort watches from the shore while Hitty Hattie, Bitty Bettie and Pitty Pattie ride on the frozen lake in swan boats.